The news that Martin Kelly has been ruled out of action for six months has meant that another young player may need to step up and it seems it could be Andre Wisdom.
The 19-year-old made his debut for Liverpool, and even found the back of the net, in the sensational 5-3 win over Young Boys in the Europa League.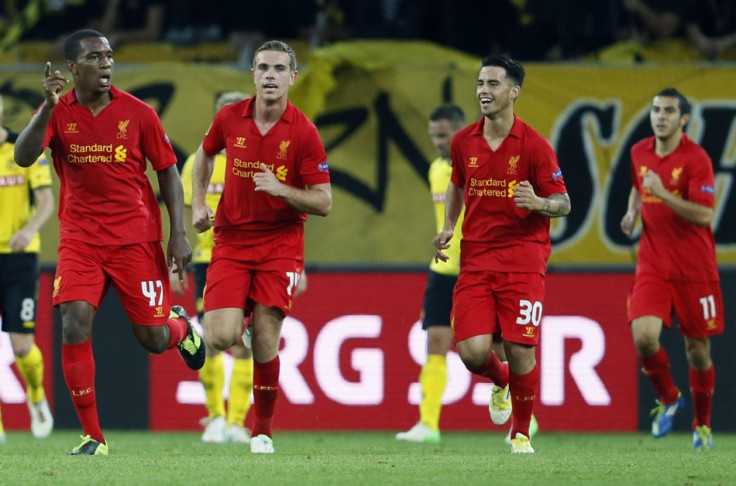 Despite playing the majority of his career as a central defender, Wisdom has filled in at right-back under Rodgers and after impressing during pre-season was asked to fulfil the role in European competition.
A physically powerful defender who looked assured on the ball, there were similarities to another young defender in Micah Richards. Like the Manchester City man, Rodgers believes Wisdom has all the qualities to succeed playing at the highest level.
"It's always good when you put young players in and you see how they react," Rodgers told Liverpoolfc.com. "I thought Andre Wisdom at right-back was excellent. He's got all the qualities that I believe will set him up to have a very good career.
"He's quick, he's strong and he passes the ball well, which is going to be important for us at this club and always has been. I thought he was a real positive note [against Young Boys]."
Wisdom may have played in a young Liverpool side in the Europa League but he did have the experience of Jamie Carragher helping him through the game and Rodgers believes it is a great way for the youngster to learn his trade.
"It is critical. The likes of Andre Wisdom look up so much to guys like Jamie Carragher, and to be on the same field as him and learning from his experience and leadership qualities is very, very important," added Rodgers.
"Sometimes as a coach, you can coach players, you can talk with them, you can educate them, but when they go out onto the field, if they've got top players around them that can also help them manage the game from the inside.
"Guys like Carra are top class at that and, for me, your young players are only as good as your senior players."