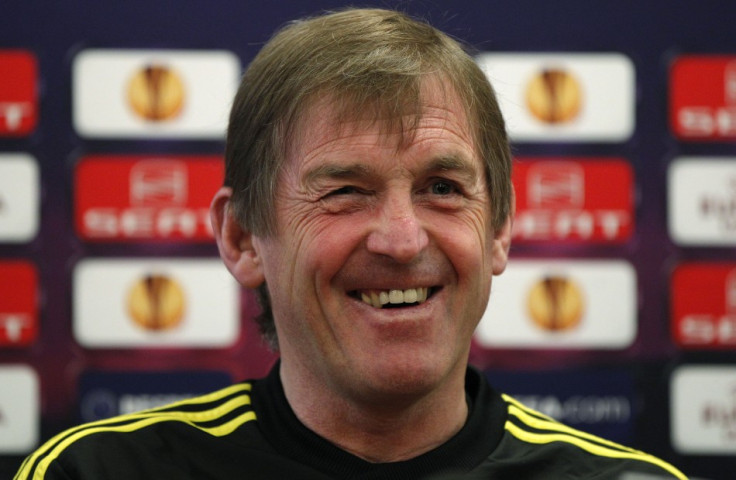 After signing Oluwaseyi Ojo yesterday, Liverpool have made their intentions clear to stick to a policy of bringing youngsters with the potential to be European talents on board at the club.
And with January rolling around, the club are looking to purchase even more players in their quest for a long-term plan of creating a squad rather than buying one in.
Barcelona have shown how successful such a feat can be, and with Liverpool still aiming for a top four finish, the timing is perfect for the side to undergo a massive rebuild and bring in the youngsters who will be the stars of tomorrow.
With that in mind, IBTimes takes a look at five teenagers who could well be putting on a Reds shirt for the first time come the next transfer window.
Jordan Ibe
Age: 15
Current club: Wycombe Wanderers
Ibe is a big target for all the top clubs, and at just 15 he's already had a mention in the senior side for Wycombe, and netted a goal. The youngster was booked by the referee for celebrating with his family after scoring, and he rejected a move to Fulham in favour of waiting for a top club to make their move.
While Ibe may not move immediately, as the Englishman builds up more game time experience, Dalglish might be able to offer him top notch training in the Merseyside club's youth academy that will make him well set up to be a top player in the future.
Lucas Rodrigues Moura da Silva
Age: 19
Current club: Sao Paulo
Lucas is a big target for Manchester United, but Liverpool are also hoping to land the attacking midfielder. In 50 appearances for Sao Paulo, he's already netted 12 goals, and has gotten a mention for the Brazil international side as a result.
He was named as one of ten footballers by FIFA to watch in 2011, alongside the likes of Jordan Henderson, David De Gea and Romelu Lukaku - the trio are now at Liverpool, Manchester United and Chelsea respectively. Lucas will no doubt follow suit soon, and as Liverpool already have Lucas Leiva, Doni and Fabio Aurelio on board, their Brazilian connections will continue to branch out.
Andy Polo
Age: 17
Current club: Universitario
Another South American sensation, Polo was set to make a move to Schalke, but a fee couldn't be agreed upon. He's reportedly worth around €9.5 million, and Real Madrid are interested as well as Liverpool.
In 15 appearances, Polo has scored three goals for the Universitario senior side. At just 17 years old, this is quite the achievement, not to mention his three goals in four mentions for the Peru Under 17 side. And with the potential that he's shown already, reports are speculating that Polo's representatives are set to meet with Liverpool as soon as the Peruvian domestic season ends.
Philippe Coutinho Correia
Age: 19
Current club: Inter Milan
Coutinho made the move from South American club Vasco da Gama to Inter Milan in 2010, but the youngster has made just 14 appearances for the side so far. He's reportedly unhappy about it, and wants a move to a club that will give him the chance to show his worth on the pitch.
Liverpool have scouted Coutinho already, with Damien Comolli attending the Brazil v Scotland match in Scotland, and the attacking midfielder was particularly impressive, with the Reds monitoring the starlet ever since.
Josiah Chukwudi
Age: 15
Current club: None
Chukwudi was a Sunday League star noticed by QPR scouts, and now he's at the centre of a transfer tussle between Liverpool, Tottenham, Chelsea and Arsenal as the youngster mulls over his future.
Damien Comolli in particular is said to be a fan of the central midfielder, and while he is without a formal agreement with QPR, clubs can take on Chukwudi for free. Comolli had a hand in discovering Gareth Bale and Luka Modric while he was a scout at Tottenham, and therefore Liverpool are trusting his judgement on the wonderkid and are willing to get involved in a fight with their rival clubs over such a young player.