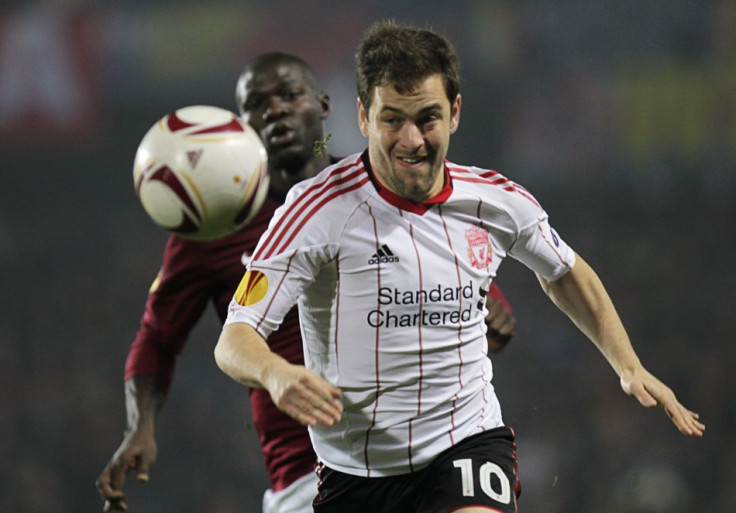 Moussa Sow has heaped praise on Joe Cole, with the Lille star insisting that his Liverpool-owned teammate has surprised everyone with his uncomparable work ethic this season.
Sow, who himself has been the interest of big clubs around Europe, has played alongside Cole since the start of the season, when the England international made the move from Merseyside on loan.
And Sow has insisted that the Liverpool man is the first to arrive at training and the last to leave, setting an example for the younger players.
"He's a great pro," Sow told RMC Sports.
"Along with [David] Rozenhal, he is the first in the locker room in the morning.
"He is always there ready, he is very involved and highly motivated, even when he's not playing. It's a surprise to see him like that."
Liverpool chose to offload Cole onto Lille in the summer, and while Lille have admitted they would like to take the 30 year old permanently, Liverpool have insisted that no talks have taken place yet over his contract situation.
"[Lille have] never spoken to me. I don't know anything about it," Dalglish said last week ove the possibility of a deal.
"I know they won 2-0 [against CSKA Moscow in the Champions League] and the lad hit the post and is playing well - but he's been playing well most of the time.
"It is great for Joe he is doing so well but beyond that I don't know of anything that has happened."
And Sow believes that while it was a risk taking Cole from Liverpool on deadline day, it was one that has paid off for the French outfit, who are currently third in the Ligue 1 table.
He added: "It was a gamble for the club, and so far it's been successful."
Cole has so far made 16 appearances for Lille this season, and has scored two goals. Playing alongside Sow, he has re-established himself as a starting player, and while Sow has also reportedly been fielding interest from Liverpool, the star's future now looks to be open to a number of options.