Liverpool's latest signing Nuri Sahin is hoping that he will be able to help Liverpool secure a top four finish and a place in next seasons Champions League.
The Turkey international has joined Liverpool on a one-year loan deal from Real Madrid and was able to watch his new side hold Premier League champions Manchester City to a 2-2 draw at Anfield on Sunday.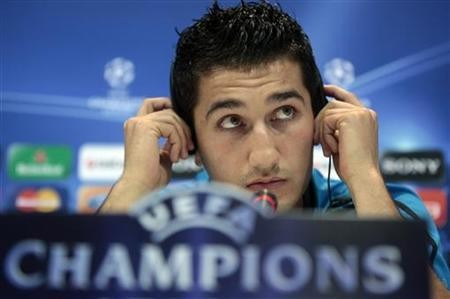 Liverpool may have picked up just one point from their first two games of the season, but Sahin has clearly seen enough to convince him that they can challenge for a top four finish.
"If you watch the game against Manchester City, you see that the style the team is playing is very good and of course, Liverpool has to play in the Champions League," Sahin is quoted as saying in The Guardian.
"A big club like Liverpool has to play every year in the Champions League and we will do everything to get in the top four.
"Also there is the FA Cup, League Cup and Europa League, and with the potential we have here, we can do some good things."
Liverpool will certainly have to make use of their squad if they are to compete in ever competition and there is bound to be plenty of chances for Sahin to impress his new boss Brendan Rodgers.
The 23-year-old admitted he was pleased to complete the move to Merseyside and is looking forward to working with Rodgers football philosophy has impressed the midfielder.
"The project with Liverpool and Brendan Rodgers is the best for my situation I think - that is why I am here," added Sahin.
"I think the style I play is the same as how the manager wants the team to play. I have settled in very well and I hope it will be the same on the pitch and that we will have a great season."