Liverpool coach Mike Marsh says Pepe Reina is on the road to recovery from a calf problem, with the keeper looking likely to feature against Southampton this weekend as the Reds eye a top four finish.
Reina missed his side's 3-2 victory over Tottenham at the weekend, with Brad Jones stepping in and holding his nerve in the tough match-up to take the win.
And as the Spaniard continues to improve in form, Marsh believes that the injury was just a small setback, though luck needs to be on his side to feature this weekend.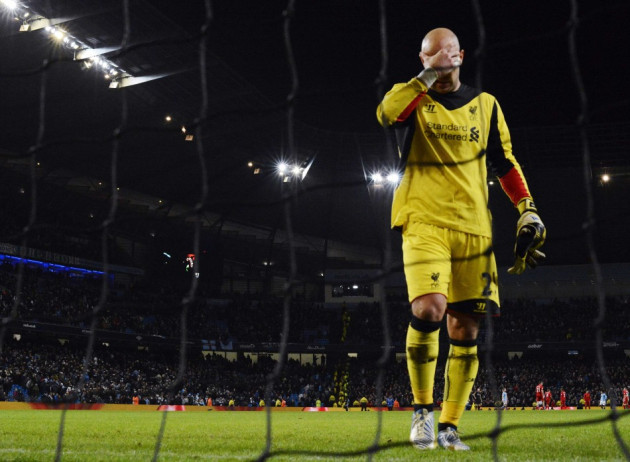 "He's coming along nicely. He's got one of those injuries where you're not sure how long it's going to take," he told Liverpool's official website.
"He's still getting treatment - with a bit of luck that will improve in the next couple of days and he'll be available for Saturday."
Meanwhile, Joe Allen has had an ongoing shoulder problem that will require surgery, and Marsh believes that Liverpool will be planning on getting the midfielder recovered in time for the club's pre-season preparations in the summer.
"I think he will need surgery," he explained. "We'll try to get that out of the way sooner rather than later so he'll be ready for pre-season.
"We'll just see how the rest of the squad is before we commit to that."