Liverpool: Philippe Coutinho is staying at Anfield claims agent Kia Joorabchian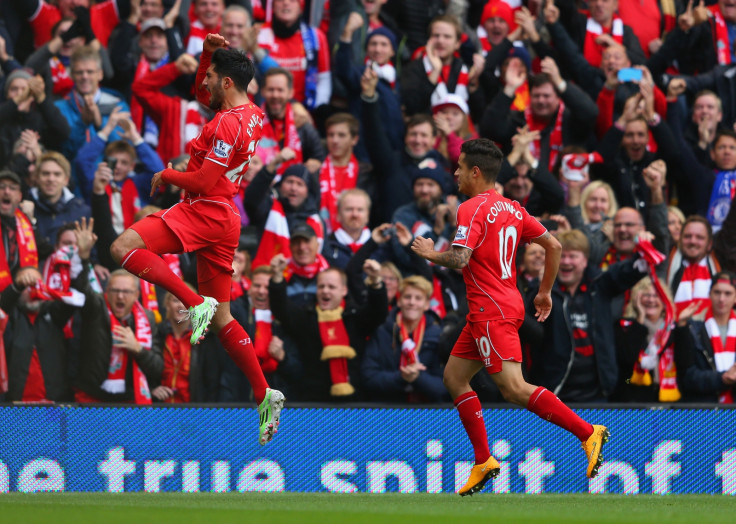 Philippe Coutinho's agent Kia Joorabchian has rubbished rumours that he has opened talks with Real Madrid for a move to the Spanish giants and insists that the Brazilian is set to stay at Anfield "for a long time to come". Coutinho signed a long-term deal with the Reds last season and his agent insists that he has every intention of honouring his contract.
Liverpool's failure to qualify for the Champions League and the departure of Brendan Rodgers had put the midfielder's future in doubt. Meanwhile, Barcelona stalwart Neymar had publicly proclaimed that the 23-year-old would be willing to move to Spain should Liverpool fail to qualify for Europe's biggest club competition.
However, Coutinho has clarified his stance on his situation with the Reds and insisted that he has no intentions of making a move out of Anfield. The Reds are expected to appoint Jurgen Klopp at the helm to replace Rodgers and a deal could finalised between the Merseyside outfit and the former Borussia Dortmund manager as early as Friday.
"Philippe is extremely happy at Liverpool," said Joorabchian, as quoted by Goal. "He signed a new long term contract towards the end of last season that represents his ambition and his feeling for Liverpool. Reports that I have been talking to Real Madrid about Philippe are not true.
"His aspirations are to qualify for the Champions League with Liverpool this season and to win a trophy. That is all that he is focussed on – and nothing else," he added.
Manchester City and Barcelona interested in securing Coutinho's services as has been among Liverpool's best players since joining the club in 2013. His combination with Luis Suarez and Daniel Sturridge in the 2013/14 season took the Reds perilously close to ending their title drought, but was caught short at the end.
© Copyright IBTimes 2023. All rights reserved.