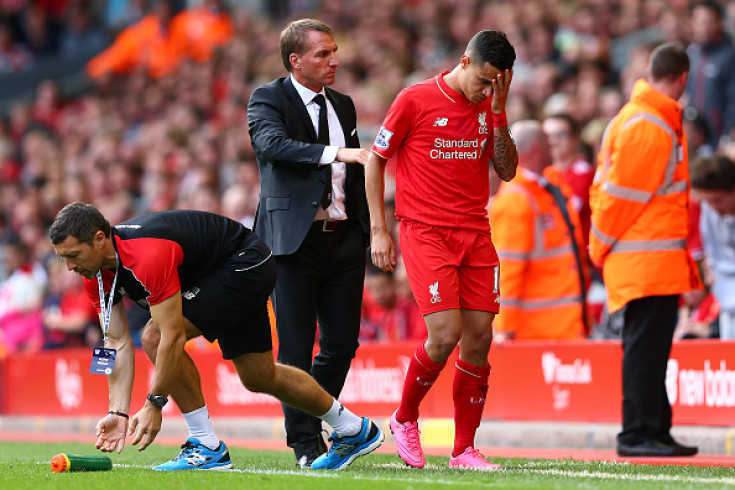 Former Liverpool midfielder Jon Molby claims the Reds should be happy if they avoid defeat against Manchester United. Brendan Rodgers takes his men to Old Trafford for the upcoming league clash on 12 September.
The Merseyside club suffered a 3-0 defeat at the hands of West Ham United at Anfield. Meanwhile, Louis van Gaal's first victory against Swansea City has to wait as the Red Devils suffered a 2-1 loss to the Welsh club.
Prior to these two fixtures, both Liverpool and United had not conceded a goal in the first three matches. The 20-time English champions will face their arch-rivals after the international break and both clubs will be looking for three points following their latest defeats.
The Anfield club failed to defeat United last season as Van Gaal saw his men seal a 3-0 victory at home and a 2-1 win in the away fixture. Molby says the Reds will be delighted to walk away from Old Trafford with a draw.
"I'm sure there will be a few supporters looking at Liverpool's next Premier League game with trepidation, but for me Manchester United leave a lot of questions unanswered. I suppose if you asked a lot of supporters, they'd take a draw now," Molby told the Liverpool Echo.
"I'll be interested to see how Liverpool approach the game. Me, I'd be looking at something similar to the Arsenal performance; organisation, solidity, counter attacking threat. But I'd also be really pleased to see Benteke have someone up alongside him to bring him to life. Danny Ings did himself no harm in that respect against West Ham."
United signed Anthony Martial from AS Monaco on deadline day. The French club's vice-president Vadim Vasilyev revealed the Old Trafford outfit trebled their bid in a week, which is to be around £57.6m ($88m).
Van Gaal has the services of the French forward, Wayne Rooney and Marouane Fellaini, along with James Wilson as the first choice players to lead their attacking division. Molby believes the Red Devils are not convincing and the arrival of Martial has not changed the situation for United.
"I watched them at Swansea, my mood still sour from the previous day's game, and I have to say I saw a lot of similar problems to Liverpool. They play through the middle, struggle to create clear chances, and they have the ability to give away bad goals too," he explained.
"They don't convince me, whatsoever. And spending big money on a kid from Monaco won't change that."