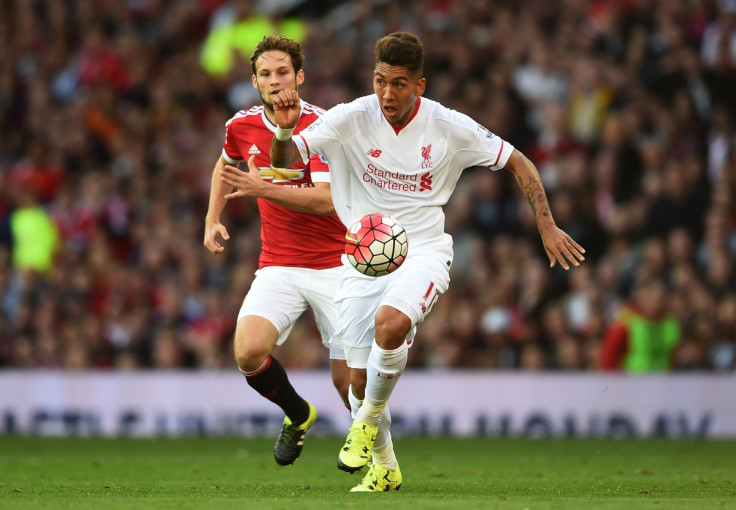 Liverpool manager Jurgen Klopp has tipped Roberto Firmino to be a crucial asset for his side after claiming that for a few months last season, he was "the best player in the Bundesliga". The German manager says the Brazil international needs time to adapt to the Premier League but when he heard ex-Reds boss Brendan Rodgers had secured his services during the summer transfer window, he thought it was a "good choice".
The versatile 24-year-old was linked with a number of Premier League clubs, including Manchester United and Manchester City, after a sensational season at Hoffenheim, scoring 10 goals and providing 12 assists in 36 appearances. Rodgers did not hesitate to secure his services for £29m ($44m), making him one of the most expensive signing in the club's history alongside Andy Carroll and Christian Benteke.
Some questioned the money paid but Klopp believes it was a good choice, hailing Firmino's versatility to adapt to different attacking roles.
"With the Brazil national team last time he played as a number nine, usually he's in attacking midfield, or second striker, or he can come from the wing," the manager said as quoted by the club's website. "He's a pretty skilful player. There was a time around a year ago when he was for a few months the best player in the Bundesliga. From the first day on, everybody could see that he can be a very, very good player. When I heard Liverpool took him I thought 'good choice'!"
Firmino is yet to justify his price at Liverpool, having seen his adaptation hampered by injuries. Klopp, nevertheless, is convinced he will soon replicate the form he showed at Hoffenheim and is ready to give him a chance to shine in the Capital One Cup tie against Bournemouth on 28 October.
"Of course he needs time but he's strong with the ball, he's physically strong, he's fast in a good football way with the ball, fast getting his body between opponent and ball," he said. "He's an important player for us, of course, and I hope he can play [against Bournemouth]."