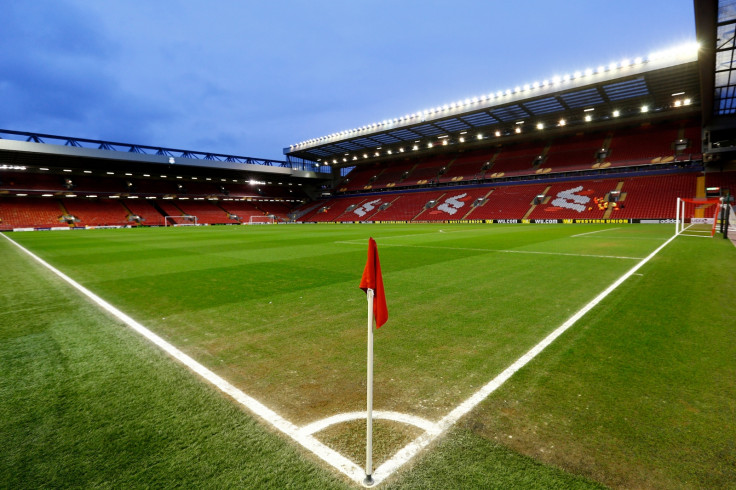 Liverpool FC's Anfield stadium has been evacuated after two men reportedly went missing during a tour of the ground. Merseyside Police said crews were sent to the stadium at 3.05pm on Tuesday (27 October) after a report that the men had gone missing at 1.30pm.
A spokesman said: "Merseyside Police can confirm officers are in attendance following security concerns at Anfield Stadium today. As a precautionary measure, the club has evacuated the stadium and officers are now carrying out enquiries at the scene. Anyone with information about the incident is asked to call police on the 101 number or Crimestoppers, anonymously, on 0800 555 111."
Jurgen Klopp's side face Bournemouth in the Capital One Cup on 28 October.
UPDATE - Merseyside Police has said it is searching the stadium for one man who was unaccounted for during a tour of Anfield. "The club cannot guarantee that the man has left the ground and therefore and therefore a search of the ground is underway."