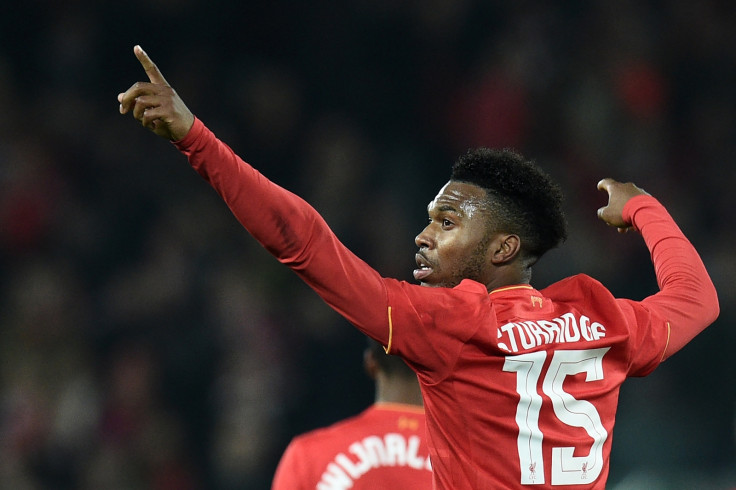 Liverpool striker Daniel Sturridge would be justified in leaving the club in the January transfer window but Jurgen Klopp would be mad to offload the England international, according to Stan Collymore. The 27-year-old has been linked with moves to Stoke City and West Ham United after becoming a peripheral member of the Reds squad this season.
The success of Roberto Firmino, Philipe Coutinho, Sadio Mane and Adam Lallana in the Merseysider's attack has restricted Sturridge to just four Premier League starts this term. As a result, his only goals this season have come in the English Football League Cup against Derby County and Tottenham Hotspur.
The Daily Mirror understands Sturridge has told the Liverpool hierarchy he has accepted he is not part of Klopp's plans - with a number of clubs aware of his displeasure over his plight. Collymore however believes Sturridge still has plenty to offer and has urged Klopp to retain the former Chelsea and Manchester City forward.
"Daniel Sturridge will, I hope, get one more opportunity to prove himself at Liverpool under Jurgen Klopp," he told The Daily Mirror. "But if the end of the season arrives and he still hasn't been given his chance then, Kid, it'll be time to get yourself somewhere else.
"The Reds' boss is looking to add a new number nine to his squad in January, but it would be borderline lunacy for him to let Sturridge leave when the transfer window opens. Even if he only gets eight or nine games, Sturridge could still get three goals which could be the difference between Liverpool doing something or not this season.
"He has been at three big clubs but under various managers at each has never really found a home. If he does have to move on in the summer then I hope he will join a club who won't have the luxury of not picking him as their first-choice striker... a Southampton, a West Ham, even an Everton."