Liverpool's managing director Ian Ayre has insisted that the club's transfer policy is correct despite captain Steven Gerrard questioning the decision to overlook more senior professionals.
Ayre believes that Liverpool are right to want to sign players under the age of 24 but did admit that should Brendan Rodgers want a more experienced player then the board would certainly not stand in his way.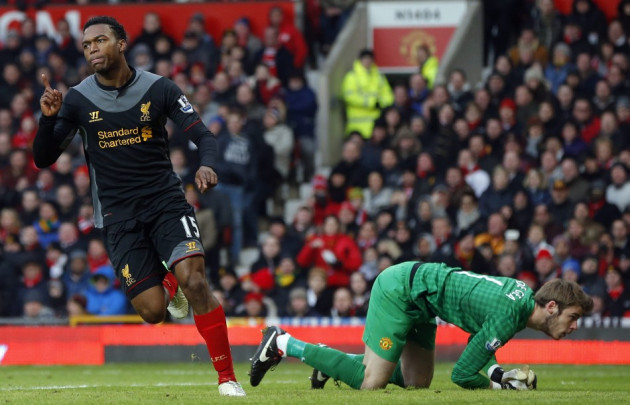 Liverpool have already signed Daniel Sturridge in the current transfer window and the striker represents the sort of players that Rodgers wants at the club. However, there have been suggestions that the club needs more leaders and experienced players in order to give the team the right balance.
Gerrard revealed how much he learnt from Gary McAllister when he arrived on a free transfer at the age of 35 back in 2001. The midfielder helped Liverpool win a memorable treble of the FA Cup, League Cup and UEFA Cup in 2001 and became a firm fan favourite during his spell.
However, Ayre has made it clear that they stand by their policy of wanting players who will offer better value for money in the long run.
"If you remember back to the sale of the club, John Henry said we want to win but we don't just want to win once, we want to build something which keeps winning," Ayre told the Liverpool Echo.
"If we're going to do that then we need to do it from the ground up with young players, so that when you start winning you have still got the majority of that group to keep contributing over a period of time.
"It's not a policy which is set in stone but it's an aspiration. If we feel there's a particular position or player who can contribute to the group and is over that sort of age limit, it doesn't mean we won't consider that player.
"As everyone saw in the summer we renewed deals with many of our senior player. So experience is vital and we will consider more experienced players where it makes sense.
"But where a player is younger and talented with the right level of ability, we will always go for the younger option because it's a better long term investment for the club to have someone who will be here a long time hopefully."
Liverpool have consistently linked with young players in January, with the likes of Blackpool winger Tom Ince and Birmingham keeper Jack Butland said to be targets, and it seems they will continue to use this policy under the guidance of John Henry and Tom Werner.