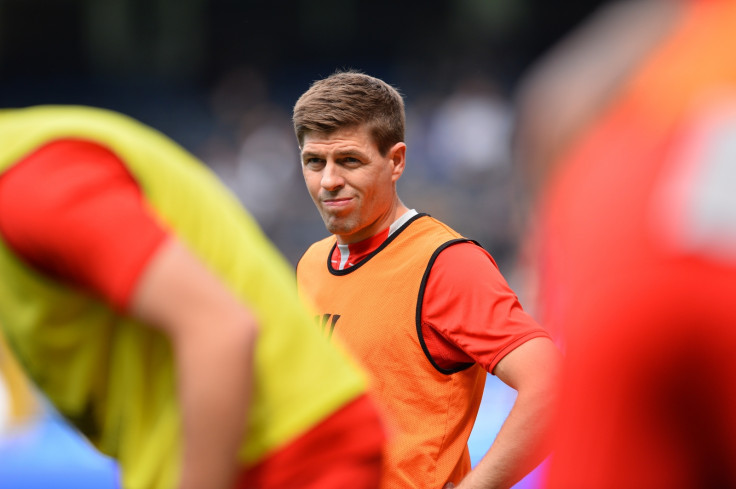 Liverpool captain Steven Gerrard has already staged talks over a return to Anfield in the future following his departure at the end of the season.
Gerrard will play his final home game in a Reds shirt against Crystal Palace on 16 May in what is set to be an emotional farewell to the former England captain after 17 seasons on Merseyside.
But the 34-year-old says he has already held discussions with Liverpool chairman Tom Werner and manager Brendan Rodgers over a potential return to the club in both the short and long term.
"I don't know at the moment what's going to be there after America but I'll certainly be coming back," Gerrard said in a press conference before his final game at Anfield.
"I had a chat with Tom Werner and one recently with Brendan Rodgers about what I am thinking about, short term and long term.
"But there is certainly nothing in detail. I have started on the coaching ladder but we will have to wait and see."
Gerrard is currently taking his Uefa coaching badges but is likely to see out the final years of his career with Los Angeles Galaxy before returning to Liverpool as part of Rodgers's backroom team, though the idea of a potential loan deal next January has been floated.
And while Gerrard's short-term goals surround improving his coaching experience, Kevin Keegan believes it is inevitable that he will one day manage the club.
"I honestly believe, I'm certain in fact, that if he wants to he will manage Liverpool within 10 years," he told Bein Sport.
"He will get that chance. I don't know whether he'd accept it or not. I've never talked to him about it but it will certainly come his way. I think he'd be the perfect guy to manage that club. He knows it inside out."