The Football Association has charged Mario Balotelli after the Liverpool striker posted an image on his Instagram page that was alleged to be anti-Semitic and racist.
The 24-year-old Italy international posted a photo featuring Nintendo flagship character Super Mario with the caption "jumps like a black man and grabs coins like a Jew".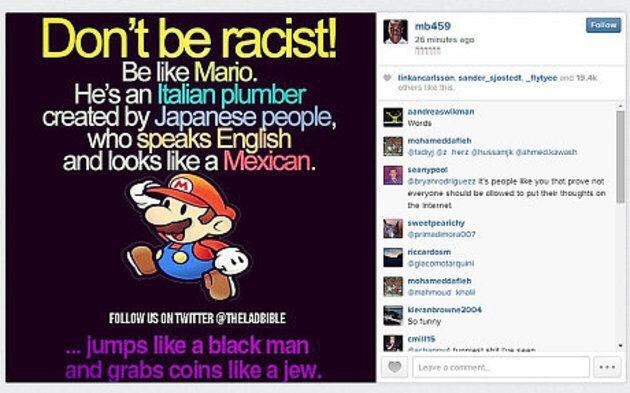 The striker quickly deleted the post and issued an apology, denying the text was offensive.
"I apologise if I've offended anyone. The post was meant to be anti-racist with humour," Balotelli said.
But after opening its investigation, the FA has charged the Liverpool striker and he could face a five-match ban, which is the minimum for race-related breaches of its rules under its social media guidelines.
Balotelli has now 10 days to respond to the charge.
The FA stated: "Mario Balotelli has been charged by The FA in relation to a recent posting on social media.
"It is alleged the Liverpool player breached FA Rule E3 [1] in that his posting was abusive and/or insulting and/or improper.
"It is further alleged that this is an 'Aggravated Breach' as defined by FA Rule E3 [2] as it included a reference to ethnic origin and/or colour and/or race and/or nationality and/or religion or belief.
"The player has until 6pm on 15 December 2014 to respond to the charge," the FA stated.
Liverpool manager Brendan Rodgers had recently claimed Balotelli's latest indiscretion would not affect his future at Anfield despite the FA's investigation.
Ahead of the game against Sunderland on Saturday 6 December, Rodgers told a pre-match press conference: "[Balotelli] is injured at the moment but he's still very much a Liverpool player and there is not much more to add than that,"
"He's not fit at the moment and my concentration is on those fit and available, so it's my only thinking at the moment. Hopefully he'll be available soon."