TV presenter and former footballer Gary Lineker has come out in support of Liverpool striker Mario Balotelli after he uploaded a photo onto Instagram which was been called racist and anti-Semitic.
Balotelli quickly deleted the photo of Nintendo video game star Mario with the caption "jumps like a black man and grabs coins like a Jew".
The striker originally defended the internet meme, tweeting how his "Mom is jewish so all of u [sic] shut up please".
As the criticism mounted, the 24-year-old apologised for any offence he may have caused and said the post was meant to be "anti-racist with humour".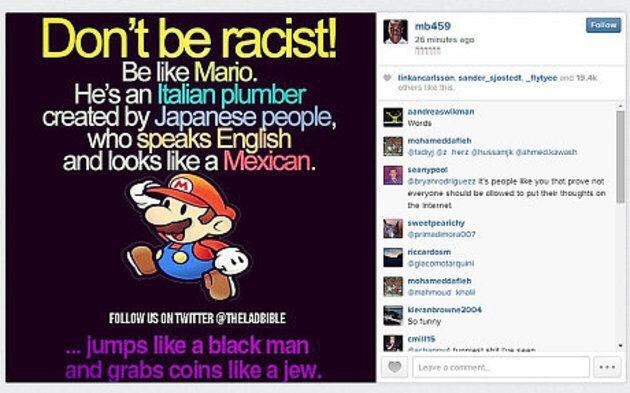 He added: "I now understand that out of context may have the opposite effect. Not all Mexicans have a moustache, not all black people jump high and not all Jewish people love money.
"I used a cartoon done by someone else because it has Super Mario and I thought it was funny and not offensive. Again, I'm sorry."
Former Everton and Tottenham striker Lineker has now defended Balotelli, believing the post, which he also put in his twitter page, was just "extremely naïve".
Others also defended the Liverpool players, whereas some have taken to social media to criticise Balotelli "stupid" post.
A spokesperson for Liverpool said: "We are aware of the posting which has since been promptly deleted by the player.
"We will be speaking to the player about the issue."
The FA have said they will also be investigating the incident.