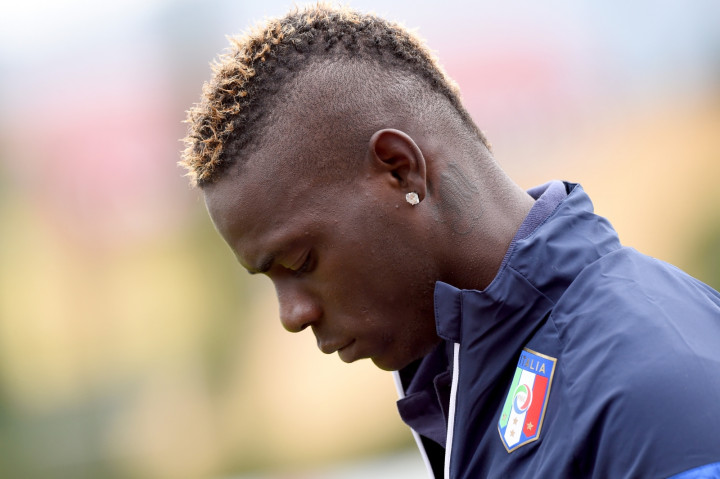 Mario Balotelli looks like he will still be at Liverpool beyond the January transfer window after Napoli manager Rafael Benitez became the latest manager to rule out a bid for the under-fire Italian striker.
Balotelli has scored just twice for the Reds since joining from AC Milan during the summer transfer window and appeared to have accepted his departure from Anfield in the new year after swapping shirts with Real Madrid defender Pepe at half-time in the 3-0 Champions League defeat last month.
Reports have since emerged that Liverpool boss Brendan Rodgers was ready to cut ties with the Italy international in the upcoming transfer window such was the forward's failure to fill the void left by Luis Suarez and the injured Daniel Sturridge.
However, after Inter Milan manager Roberto Mancini ruled out a move for Balotelli -- after spells together at the San Siro and Manchester City -- Benitez, the former Liverpool boss, has also rejected a move for the 24-year-old.
"There is absolutely nothing in it [a move for Balotelli]," Benitez said. "I have never considered Balotelli as an option. The Liverpool fans are loyal. If he works hard on the field they will always support him."
Balotelli's role at Liverpool appeared close to untenable after he exchanged shirts with Pepe during the European tie in October, an act that was followed by him being substituted at the break and internally punished by the club after scathing criticism from Rodgers.
Such has been Balotelli's struggle in his second spell in the Premier League, after a relatively successful three years with City where he won the title, that reports are beginning to emerge that the Merseyside club could even try to cut short Divock Origi's loan spell at Lille.
The 19-year-old joined the club in the summer but returned to the Ligue 1 side on a season-long loan deal. He was forced recently to retract comments suggesting he could move to English football ahead of next season after seemingly admitting to being open to the cancellation of the deal.