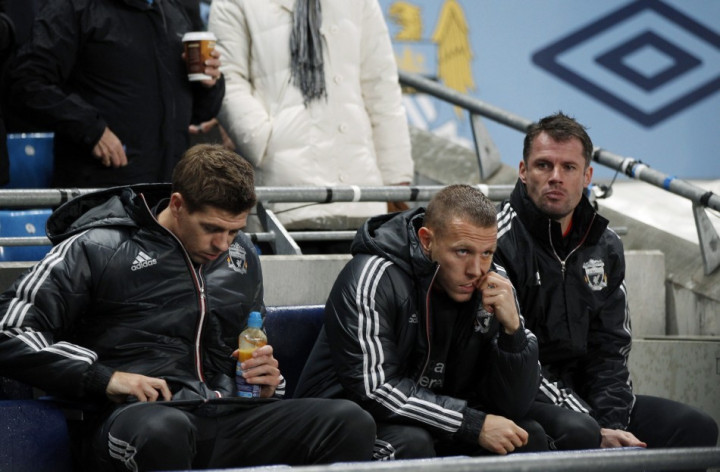 Liverpool captain Steven Gerrard, along with long-serving defender Jamie Carragher, questioned striker Andy Carroll's role in the squad in a discussion with Brendan Rodgers when the Northern Irishman first took over at Anfield. The meeting was called by Rodgers to assess the squad and address possible issues or concerns.
"The idea was for Brendan to get Gerrard and Carragher on board and show them he values their opinion. Brendan had them in and went through each player one by one. He said, 'Do you think x or y is a Liverpool player or not?'" a club source was quoted as saying by Goal.com.
It seems the two veteran Reds told Rodgers that Carroll was not good enough and they weren't sure of centre back Daniel Agger's mentality and fitness record. Subsequently, the former Newcastle United forward has been loaned to West Ham United and Agger was strongly linked with a move to champions Manchester City. The Dane was also linked with a move to Barcelona, but the Catalans denied any interest.
Suarez Moans
Meanwhile, Uruguayan striker Luis Suarez has admitted discontent within the club after the first few games of the new season. The Reds are in 17th place with just two points from the first four games and only scraped a draw in their last game, at Sunderland. New manager Rodgers has yet to win his first league game for the club and the prospect of playing Manchester United in the next league game is not an appetising one at this point.
"Nobody is content with our Premier League results so far. Things have not gone as the coach wanted and we are obliged to react accordingly. We didn't want this situation in the first few weeks but we must win to reduce the gap to our rivals and dedicate a good triumph to our fans. There are no nerves in the dressing room. Only frustration," the South American international stressed.
Liverpool will play Swiss side Young Boys next, at the Stade de Suisse Wankdorf on 20 September, in a Europa League group stage game.