Brendan Rodgers has revealed Liverpool will be in the market for "two or three" forwards in the January transfer window, to complement Luis Suarez.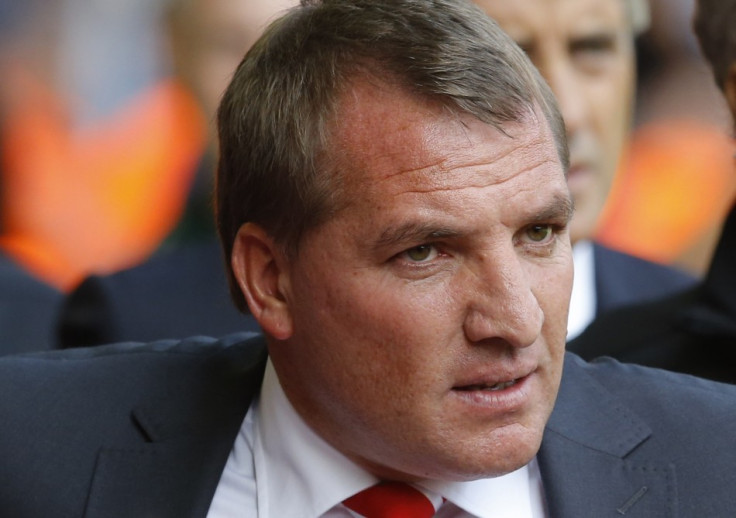 The Reds, who were already facing a lack of options up front, received a major blow last month, when Fabio Borini fractured a bone in his right foot while on duty with the Italy U21 side, keeping him sidelined for a few months. With Andy Carroll out on loan at West Ham United, Rodgers now has only Suarez and the out-of-form Stewart Downing left as senior forwards in the three-man attack in a 4-3-3 system.
"I feel January is a window to freshen up the squad with a number of names. I don't want to say a particular number but, at the top end of the field, we need that help and support. That might take two or three players to do that. Luis Suarez is my only striker. Samed Yesil behind him is only 18. That is what we have. That is part of the pain and the building process here," the Guardian quoted Rodgers as saying.
The Northern Irishman also pointed out that with competitors like Chelsea spending £80m in the summer, to bring in Eden Hazard, Oscar, Victor Moses, Cesar Azpilicueta and Marko Marin, Liverpool will also have to understand the significance and impact of major transfer signings.
"This season was always going to be one of transition but that doesn't stop us being motivated to fight on. You have to be realistic. Look at the money being spent at the top of the table, £80m, and teams that are trying to get into the top four like Tottenham are spending over £50m. It is a big task we have but a task we have to embrace," the 39 year old added.
Rodgers also admitted the present Liverpool squad was looking bare in other departments, but is confident the club will have money to spend on transfers, during the January window.
"We'll have funds. I'm in talks with the owners at the moment along with our recruitment team. We know we need to reinforce the group, so that's something that is ongoing. The priority is to get players into the building. Our squad is very small, very thin on the ground, and the players have performed admirably up until now. At this moment in time, it really is about reinforcing the group," the club website quoted Rodgers.