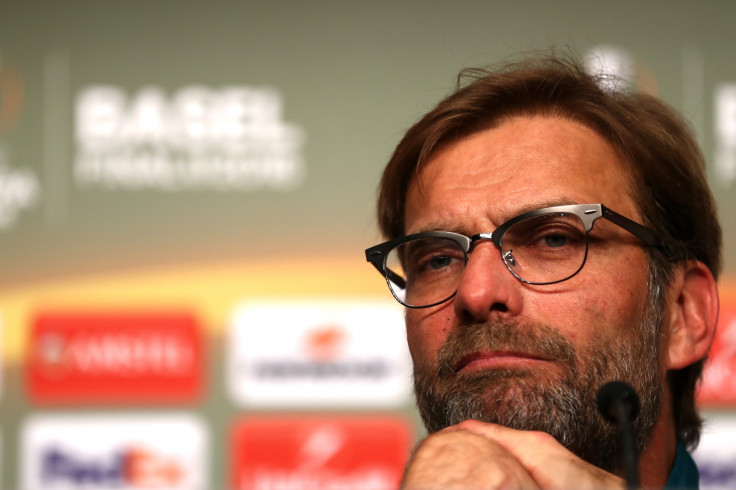 After watching his Liverpool team surrender the Europa League to a ruthless Sevilla, Jurgen Klopp's first words to the media were to take full responsibility for the capitulation in Basel.
It's difficult to agree with him. On a night where his side wilted so dramatically under pressure, many of the players on show merely enforced the argument that they are not 'Klopp's players'. It's a handy excuse to have when you have just lost your second final of the season, but it is one that rang truer than ever on Wednesday night.
Klopp hasn't performed miracles this season. When Liverpool decided to part ways with Brendan Rodgers and appoint one of the most coveted managers in the game, they sat 10th in the Premier League. A 1-1 draw with West Brom on Sunday 15 May saw them finish the season just two positions higher. Of the German's 30 league games in charge, Liverpool won just 13. And while they were not helped by the club's wretched start under Rodgers, Liverpool have surrendered 19 points from winning positions this term, dropping points having led in home draws to Newcastle, Tottenham, Sunderland and losing all three points on the road to Southampton despite cruising at 2-0.
But anyone who expected Klopp to come in and immediately transform the club should have been given a swift reality check. Such was the malaise Liverpool found themselves in before his arrival, it was always an impossible task. And while his first season has ultimately been a fruitless one, the problems he has faced means what he has achieved must be recognised.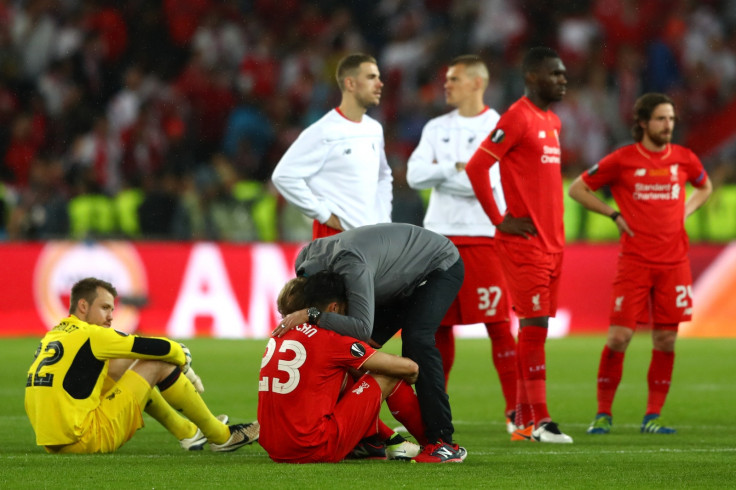 The minute he walked in the door, rumours of when Klopp's former charges from his days at Dortmund would arrive were rampant. One of the best in Mario Gotze could yet arrive this summer. But for the 2015-16 season, he settled for a squad which had been one of the most derided in the Premier League. Players judged to be too-injury prone, an expensive flop or deemed just not good enough made up a squad so haphazardly assembled by Rodgers and Liverpool's fabled transfer committee prior to Klopp's appointment.
Without making any real adjustments to his playing personnel, Klopp has still managed to steer the club into two cup finals this season. Players like Dejan Lovren and Adam Lallana, both previously weighed down by their price tags, have become effective, functional members of his unit. Kolo Toure and James Milner are among the others to have fulfilled a similar role. While that unit was badly beaten in Basel on Wednesday, it is clear players have bought into the manager's vision, and it almost resulted in European glory.
While unavoidable problems threatened to derail their season, a squad relentlessly buying into what their manager preaches has managed to keep floating. Mamadou Sakho's drugs ban could have threatened to unravel the club's Europa League run. The Frenchman had grown increasingly influential in the Liverpool dressing room in the build-up to the ban and the sudden departure of a defender who had grown into the best of the squad could have had a hugely destabilising effect. From the outside looking in, it didn't.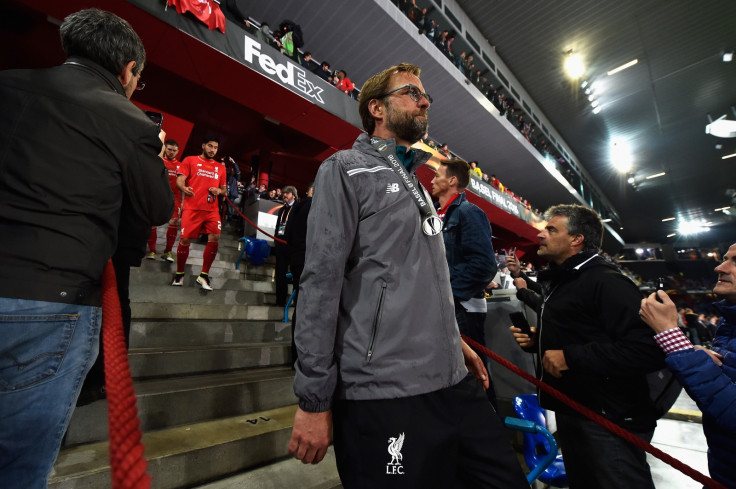 In the opening months of his reign in charge, every time Klopp held court with the press felt like Groundhog Day, with another Daniel Sturridge injury setback dominating the news agenda. The England international did not start a game until two months into the German's tenure, with his injuries woes never truly abating this season.
With Christian Benteke misfiring, Klopp found other options for a side who threatened to be so reliant on their perennially stricken centre forward. Divock Origi, overlooked by Rodgers, repaid faith shown in him by Klopp, netting a hat-trick on just his fifth start under the new manager against Southampton in the League Cup in December. The Belgium international has excelled from there, and, had it not been for that ankle injury suffered in the Merseyside derby in April, he would have ended the season as the club's first choice striker.
The rebuilding job hasn't even begun at Anfield. Based on this season's evidence, a new left-back has suddenly rocketed up the club's priority list, while the manner in which Liverpool were relentlessly overrun in the second half of last night's defeat points to the need for a controlling presence in midfield.
There is plenty of work to be done and no European football next season means Liverpool's recruitment drive will be all the more difficult in the summer months. But with Klopp at the helm, the task ahead is in safe hands.