Liverpool manager Brendan Rodgers has hailed Luis Suarez as one of the best strikers in the world and stated the Uruguayan international shares his vision for the club.
The 25 year old has been linked with a move away from the Merseyside outfit all summer, but has now ended the speculation by signing a contract extension that will see him remain at the club till 2016.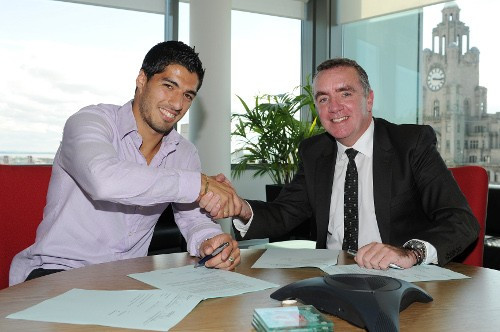 Rodgers, who joined Liverpool from Swansea City two months ago, said he was delighted with Suarez's decision to stay on at Anfield and was looking forward to working with the South American.
Rodgers told Sky Sports: "I'm delighted that he has signed. I think he's one of the best strikers in world football. Hopefully, he was able to see our vision going forward, in terms of what we're trying to do. He's committed himself long-term to the club and he's really looking forward to playing in this way of working. He's a winner, He wants to win.
"This is a guy who, whether it's raining or there's sunshine or snow or hail, he's out on the field. As a manager and for the supporters, I'm delighted because I know how important he is to them."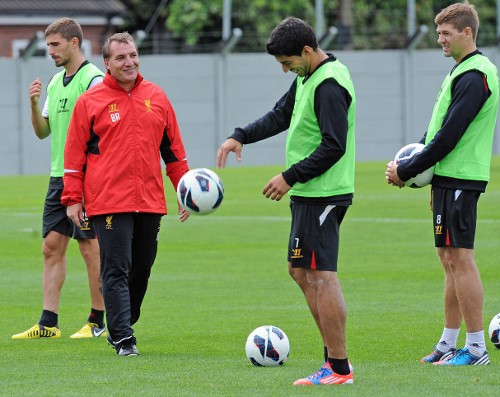 Suarez joined Liverpool from Ajax in January last year and has since made 52 appearances for the Reds in all competitions, notching 21 goals and 11 assists.
Rodgers added: "He's a player who works well across the line. He's clever in his movement and he always asks questions of defenders. When he's around the edge of the box, there's always that sense of excitement that something might happen.
"He's got a great mentality. Alongside that are his footballing qualities; his movement, his cleverness, his brightness and his all-action game is fantastic. Not just his talent, but his ability to work hard, was very important to the team last season and hopefully that can continue."
Liverpool will face West Bromwich Albion at The Hawthorns when the new league season kicks off on 18 August.