Liverpool coach Brendan Rodgers was left ruing the loan of £35m striker Andy Carroll to West Ham United, after watching the Reds crash to a 0-2 defeat against Arsenal. The former Swansea City boss admitted after the match he would have kept Carroll had he known the club would not sign a replacement.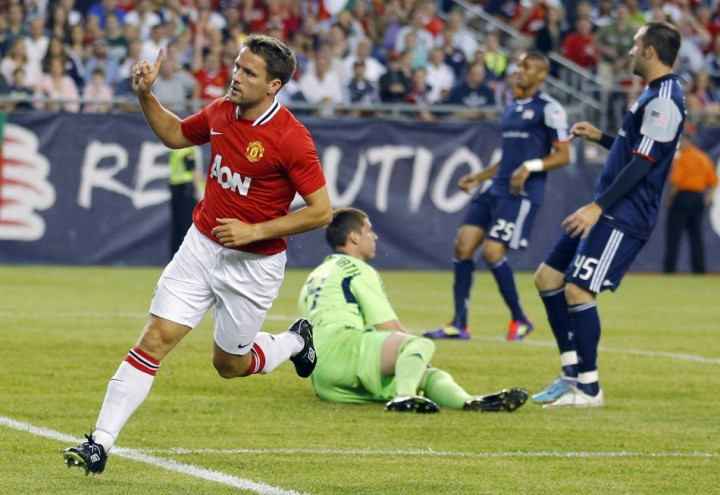 Rodgers also spoke on the possibility of the club signing free agent and former club legend Michael Owen. The 32 year old former international is presently without a club, after being released by Manchester United earlier in the summer. Owen has since been linked with moves to Stoke City, Everton and Southampton but could end up making a surprise return to the club where he established himself as one of the best strikers of his time.
When questioned on the possibility of re-signing the veteran, Rodgers was predictably coy, preferring to evade the issue.
"Any player I believe can improve the squad I will look at. We've got a very small group, 19 players training yesterday morning, and some very young players in and amongst that. I can't say no, I always have to look and see where we can improve the group," the Anfield boss explained.
Rumours of Owen returning to Anfield have gathered momentum after ESPN reported the club are set to hold talks with its former star. However, should the striker return to Liverpool, the transfer may not be welcomed by all concerned; certainly former Reds' player Mark Lawrenson has raised his doubts.
"I've always believed Liverpool would finish fifth or sixth as the majority of their players are good enough to do so. But the decision to allow Andy Carroll to leave the club without making sure a replacement was signed, sealed and delivered is bizarre bordering on farcical. Equally so the idea that the club could sign Michael Owen on a free transfer," the former player wrote for the Mirror.
In his column, Lawrenson tried to explain that despite his connections with the club, the player's age, injury record and doubts over motivation meant he represented a serious risk to the club, particularly at a time when genuinely top-class and committed players were needed.
"In terms of being fit and available you have to ask how often that will be the case with Owen. I also get the impression with him that it is not just about the fact that he only wants to play football. If that was the case then he would have lowered his salary demands and signed for a Championship club," the former defender wrote.