Liverpool plan to renew their interest in Lazio striker Modibo Diakite, according to the Express. The 26-year-old player's agent has revealed a breakdown in negotiations over a move to Napoli.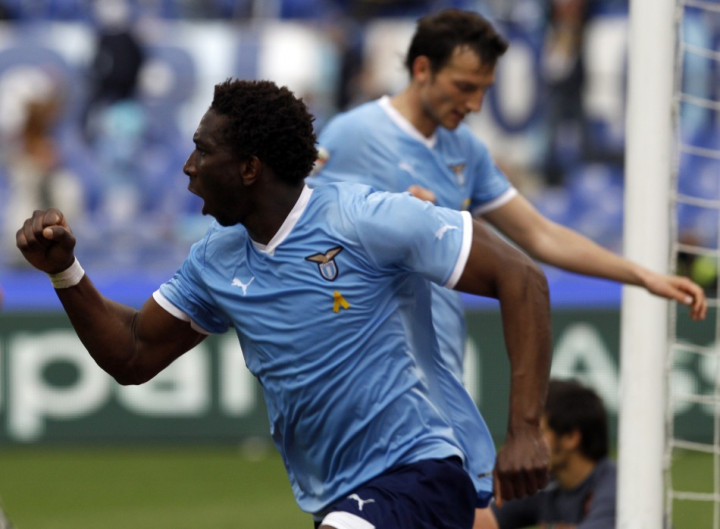 "We're in a phase where we are quite far away, almost close to extinction. We've agreed terms, but it seems that Napoli don't have the certainty required to complete the transfer," the representative told Radio RMC, adding, "We are at Napoli's disposal, but I am obliged to look around as that is my job."
The Reds need defensive reinforcements in the summer because 35-year-old veteran Jamie Carragher is to retire. Diakite was considered first choice to replace the former England international but talks were called off after the Senegal-born defender declared, through his agent, he would prefer a move to the Stadio San Paolo.
However, as is usually the case in such situations, Diakite's agent has also been quoted as suggesting he would not refuse the Anfield club if they made an offer. He told Tutto Mercato Webin January: "Liverpool is our first option for June."
Either way, Diakite is almost certain to leave Lazio in the summer. The defender's agent expires at the end of the season.
If he is unable to sign him, Brendan Rodgers does have other options, with Ashley Williams from former club Swansea City a strong possibility. Manchester City defender Joleon Lescott is also a possibility, as is unsettled Paris St Germain captain Mamadou Sakho.
Sturridge on Chelsea Performance
Meanwhile, Liverpool forward Daniel Sturridge said his performance against former club Chelsea was the result of animosity towards the Stamford Bridge side. The England international moved from west London to Anfield in January and came on as a substitute to score his side's first goal in a 2-2 draw.
"I was disappointed not to start because the manager would have known I was a bit angry and wanted to prove a point.... I kind of knew their weaknesses and what their team was all about," the 23-year-old explained, adding, "I was itching to get on... and we showed what we're all about - it was good."