Lazio defender and Liverpool target Modibo Diakite has decided to join Napoli at the end of the season, according to his agent Ulisse Savini.
The 25-year-old will be a free agent in the summer and was set to join the Reds, as a replacement for Jamie Carragher, who will hang up his boots at the end of the season. However, Savini has now stated Naples is the centre-back's preferred destination.
"Diakite should leave Lazio in June on a free transfer to accept the offer from Napoli," talkSPORT quoted the agent.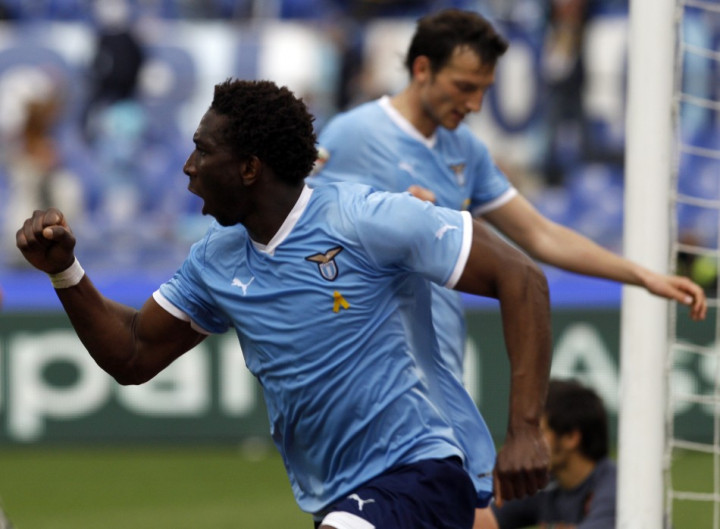 Savini's latest comments will come as a bit of a shock to the Anfield faithful, as last month he had stressed Liverpool was the preferred option for Diakite, when it came to his summer transfer.
"Liverpool is our first option for June. It's in issue in progress and we have to talk yet. Everyone knows that the contract is expiring. Also, Lazio know there is no hurry. We'll see in the coming days. However, it would be hard to say no to Liverpool," Savini had said.
Diakite joined Lazio from fellow Italian side Pescara back in 2006. The Frenchman, who is of Senegalese descent, has impressed with the Serie A side and is now one of the most sought-after central defenders in the Serie A.
Liverpool are facing a few problems in the heart of their defence. The Reds must deal with Carragher's retirement and have uncertainty looming over the futures of Martin Skrtel and Sebastian Coates.
Coates has made just three Premier League appearances this season, while Skrtel has fallen down the pecking order of late and is a target for former club Zenit St Petersburg. Rodgers recently admitted the club needed to recruit a new, experienced centre-back in the summer.
"The biggest thing we need this summer is to bring in some men, some character that allows and supports the other men to see the games out. That is the biggest thing for me. Look at Jamie Carragher, he is our best defender, he is 35 but we are losing that character. That has to be replaced," the Northern Irishman pointed out.
Liverpool have been linked to Swansea City's Ashley Williams and Lyon's Dejan Lovren.