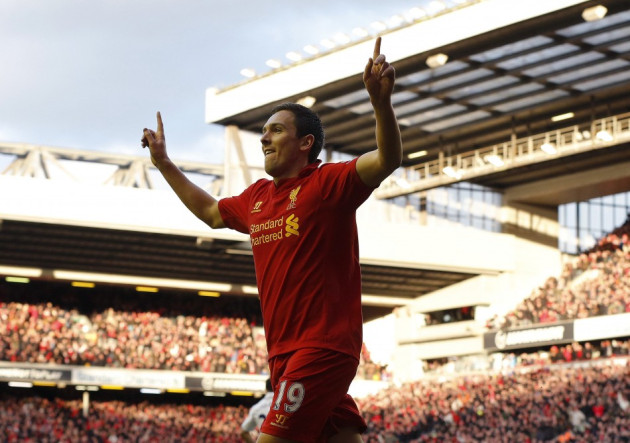 Stewart Downing believes he has a future at Liverpool and will not consider leaving despite reports linking him with a move to West Ham United.
Downing turned down interest from the east London club despite being given no guarantees from Rodgers that he will be handed regular playing time next season.
The former Aston Villa winger was placed on the trasfer list in January but managed to force his way back into contention in the second half of the season and insists that he can continue to build on these performances come August.
"Leaving is not something I am going to consider," he told reporters during the side's preseason tour. "I think there have been a couple of rumours going around and maybe that's because I was told last season I could go.
"But I have spoken to the manager and he's told me he's happy for me to stay. As far as I see it, I'm here to play.
"He wants to build a squad and not dismantle it. If I'm not in the team and not playing, that is a discussion we will have to have then.
"But at the minute, I have absolutely no reason to leave."
Downing had a public disagreement with Rodgers towards the end of 2012, with the manager accusing the winger of failing to make enough of his opportunities when handed the chance.
The 28 year old's future at Liverpool appeared to be finished after the issue but he claims that the second half of the season was such a positive turnaround that he's ready for any incoming competition this summer.
"I was really happy with how the second half of last season went for me," he explained. "I got a good run at it and now I just want to carry on. I just have to make sure I stay in the team.
"Some new players have come in and obviously a few more will arrive.
"If they do, then so be it - I am ready for what's coming and I am ready for the challenge."
Liverpool have so far signed four players in the transfer window with Simon Mignolet, Iago Aspas, Luis Alberto and Kolo Toure arriving at Anfield, however, Rodgers has claimed that there will be more players coming in as he aims for compete for a place in the top four.