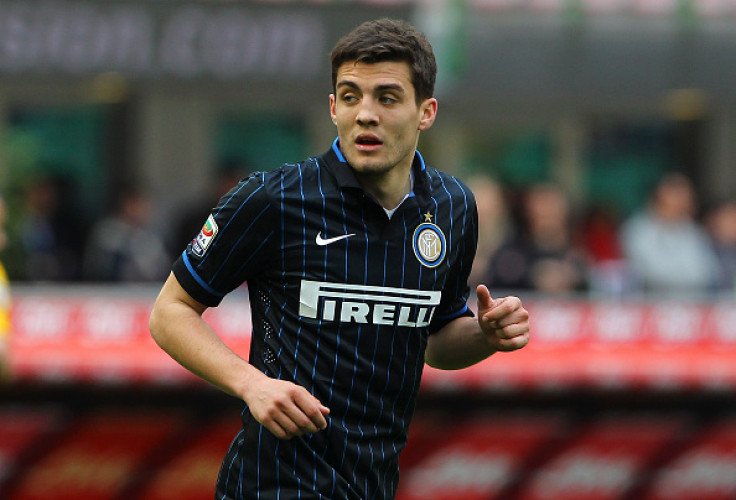 Liverpool are considering a move to sign Inter Milan midfielder Mateo Kovacic in the summer transfer window, according to the Italian publication Calcio Mercato.
The Merseyside club sent three officials, who have already opened talks with Kovacic's representative in Italy over the availability of the player. His contract with the Serie A club was extended to 2019 earlier in January.
They value him around €30m (£21.4m, $32.7m) and have already informed the player's agent that they are open to doing business only if the interested clubs could match their asking price.
The Reds are in the market for a midfielder as they look to sign a replacement for Steven Gerrard. The former England international ended his time at Anfield after the end of the season and has already agreed terms to join LA Galaxy.
Brendan Rodgers has identified Kovacic as long-term replacement for Gerrard. The 21-year-old is a central midfielder, who can play as a deep-lying playmaker, also on wide positions and as an attacking midfielder.
The Croatian international's versatile style of play has attracted interest from Liverpool, who are planning to land him. Inter are desperate to allow their player to leave San Siro in the summer transfer window.
The Italian club's manager Roberto Mancini has made Manchester City star midfielder Yaya Toure a priority signing. The potential transfer of Kovacic away from Inter will allow them to replace him with the Ivory Coast international.
The Serie A midfielder's agent Nikky Vuksan had earlier admitted that his client will not leave his current employers.
"It is not going to happen. Mateo extended his contract with Inter in January. Could it be that clubs are negotiating? No, that is not possible without Mateo and me knowing about it. Also, I have a player at Liverpool, Dejan Lovren so I would know about it," Vuksan said.
However, with Inter keen on securing the services of Toure, Kovacic is likely to be sacrificed in the process of signing the former Barcelona midfielder. City could help Liverpool in bringing Inter midfielder to Anfield.