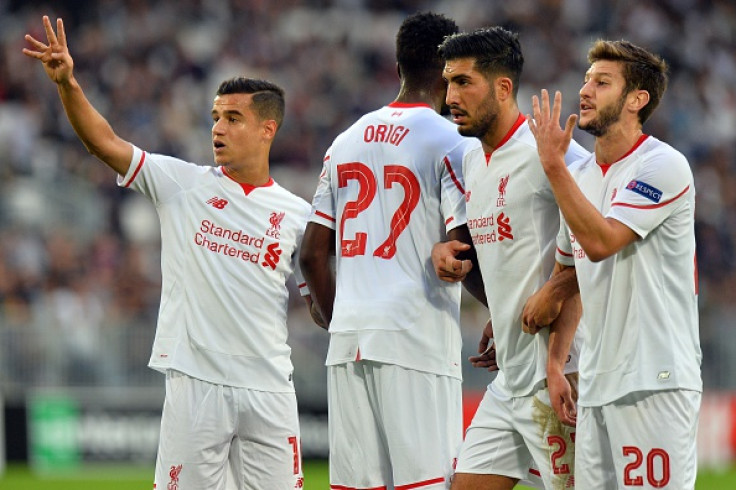 Liverpool manager Jurgen Klopp has praised Adam Lallana and Divock Origi and backed them to prosper at Anfield ahead of the Reds clash with Tottenham on Saturday (2 April). The English midfielder was criticised following a poor first season following his move from Southampton, but has proven critics wrong with improved performances under the German manager in the second-half of the 2015/16 campaign.
The 27-year-old former captain of Southampton has become a favourite under the former Dortmund manager following his impressive showing since the turn of the year. Lallana has scored three goals and provided as many assists in his last six appearances. He was also named the PFA player of the month for March and the manager is delighted that his player's contributions are also noticed outside the club.
"I always knew how strong he was. I knew more about him when he played for Southampton. He wrote a very nice story there, and I am really, really happy that a few more people are recognising what a great player he is," Klopp said, as quoted by the Liverpool Echo.
"I saw the game against the Netherlands this week, and he really is a good player – and a nice guy too."
"It's absolutely deserved. He's won the award for the whole Premier League for March? Congratulations. Hopefully he can win it again in April. That will be good for us!" he added.
Divock Origi, on the other hand, is in his first season with the club after spending a year on loan with former club Lille after signing for Liverpool. The striker did not get too many opportunities in the league at the start of the season with former manager Brendan Rodgers preferring Christian Benteke. He made just one appearance under the Northern Irishman before he was sacked and Klopp took over in October 2015.
The Belgium international's fortunes have drastically changed under the German coach and he has now overtaken Christian Benteke in the pecking order and is now second choice forward at the club. Klopp believes the striker, who is only 20 years old, has a lot of room and time to improve.
"He's in a really good way. It was interrupted through a few injuries, but that's how it is. When we came to Liverpool, we knew about his quality, but we also saw that he was not full of confidence – I don't know about all the different reasons why," the German manager said.
"But he's still only 20, which is quite young. There's a long way to go, but that means there is big space to improve. That's what we try to do. He's made big steps, everyone can see that. When we started here, he tried to do too much. There were not enough clear moments."
"Now, he uses his new physical strength better, and his technical skills better, and what is very important of course is his speed. It's quite exciting to think about what we can do together in the future, but first of all it is important for us that he's available," he explained.
"For a young player it is normal to take two steps forward and three steps back, but the main thing is hard work, being patient and waiting for the next step. Look around the world at 20-year-old strikers. They need experience to always be in the right moment."
Liverpool are facing the prospect of finishing outside the top four yet again this season, but are still in the hunt for a place in the Europa League. They can also have a major influence on the title race when they face Tottenham Hotspur at Anfield on Saturday (2 April).