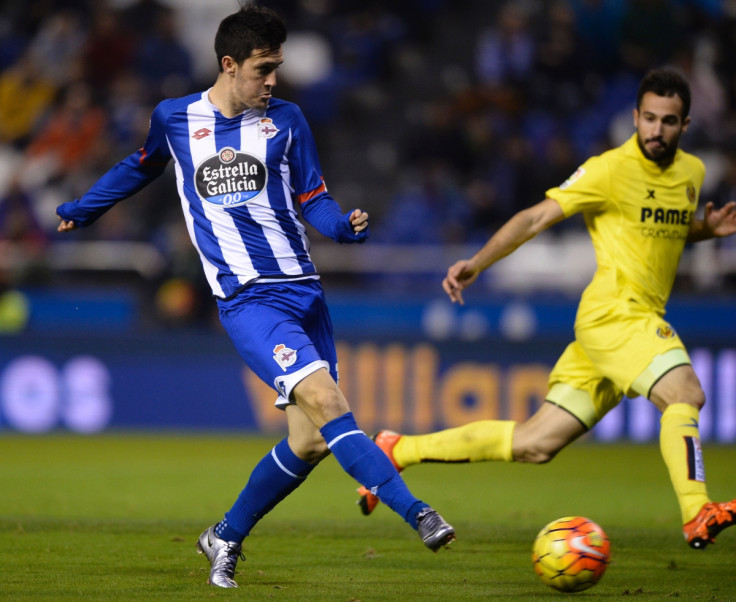 On-loan Liverpool star Luis Alberto has backed his parent club to beat 'favourites' Villarreal and make the Europa League final. The Spaniard urged Philipe Coutinho to be the difference maker for the Reds, as he did in the previous round against Borussia Dortmund.
Luis Alberto is familiar with the Yellow Submarine's quality, having faced them in the previous two seasons while on loan at Malaga and Deportivo de la Coruna. The 23-year-old, however, feels Liverpool have progressed since the arrival of Jurgen Klopp and have what it takes to overturn a 1-0 deficit.

"The 1-0 give an advantage to Villarreal, because if they score it will be very complicated for Liverpool, but I think it will be even. Perhaps 55/45 in favour of Villarreal," Luis Alberto predicted during an interview with IBTimes UK. "But Anfield is like a theatre. Fans push you a lot, they are with the team until the end and will continue to support the same despite the 1-0 in the first leg. I still have friends at Liverpool, like Alberto Moreno, Lucas (Leiva) and Philipe Coutinho, so I will be supporting them on Thursday too".
The Spaniard highlighted how Villarreal can "kill" on the counter-attack, with the likes of Denis Suarez and Cedric Bakambu arriving at the game in a sensational form. However, he believes Liverpool have their own threats in the shape of Daniel Sturridge, Roberto Firmino and, especially, Coutinho.
"It is going to be an enjoyable game. The two teams like to attack. Villarrreal defend very well and on the counter they have been very successful. It is very difficult to find gaps in their defence because they play with their lines very compact and Denis, Bakambu and [Roberto] Soldado are killing opponents on the counter-attack," Luis Alberto added. "But Liverpool, as we saw against Dortmund, have quality in Coutinho, Sturridge and Firmino to overcome the first leg and I think we will not know who makes the final until the very end. Klopp has changed the dynamics of the team. They have been very good in the last two months."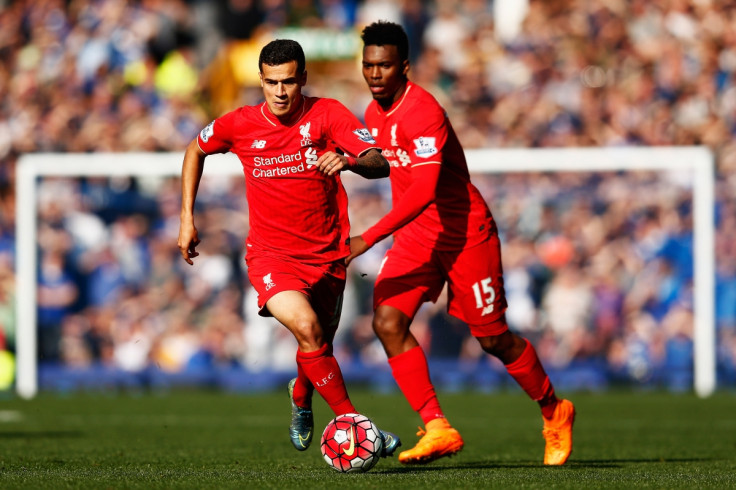 "Coutinho is the player who makes the difference for Liverpool," Luis Alberto added. "When he has the ball, anything can happen. He is a top player, if Villarreal let him breathe two seconds he would be able to change the game. I was fortunate to be play with him and he is the kind of player you would buy a ticket as a fan just to see in action. He was maybe a little quiet in the first leg, but against Dortmund he also looked off-form and then scored the goal to make it 3-2, getting Liverpool back into the game and leading them to the semi-final. He makes the difference."
Meanwhile, questioned about his Villarreal favourite player, he had no hesitation: "I am passionate about Bruno, how he gives continuity to the game from the midfield after recovering the ball, how he overpasses several lines with just a touch."
"Perhaps he is not as spectacular as other Villarreal players, but he has the rest playing better. Denis is also at a very high level at the moment and Bakambu is scoring many goals, especially in the Europa League."
Luis Alberto will have his own crucial visit to Villarreal on Sunday, with Deportivo needing at least a point to reach the 40-point mark and avoid a potential relegation. The Liverpool loanee hopes Villarreal arrive tired, after Deportivo lost earlier in the season despite the player scoring.
"We play for our season Sunday against Villarreal. I hope Liverpool give them a very demanding match and we can face them a little bit tired," he said "The first leg was a tough game, we had many occasions, I scored a goal and they just won us 2-1 with a controversial penalty in injury time. Maybe that point now would be enough to get us out of relegation trouble."