Brendan Rodgers has revealed he tried to sign Thiago Alcantara for Liverpool, when he was in charge at Anfield. The Northern Irishman managed the Reds from the summer of 2012 and was replaced by Jurgen Klopp after he was sacked by the club last October.
The 43-year-old returned to management after he was appointed as Celtic manager earlier in the summer. He will take his men to Camp Nou as they take on Barcelona in the Champions League fixture on 13 September.
Alcantara was at Barcelona and after failing to get regular playing time with the La Liga giants, he moved to Bayern Munich in 2013. Before the Spain international signed for the Bundesliga outfit, he was attracting interest from the Premier League, with Manchester United reportedly being his admirers in England.
Rodgers has revealed he was hoping to lure Alcantara to join him at his former club.
"I've been coming for a number of years. I've always been a great lover of Barcelona and the structure of the club," Rodgers explained, as quoted by Goal.
"The time I think Luis is referring to, I travelled out with my son, he was coming out for his 13th birthday. He is now 23!"
"Nolito was playing in the youth team, [Jonathan] Soriano, the midfielder who signed for Bayern [Thiago Alcantara]. I had hoped to try and get him to sign for Liverpool. It's understandable he signed for Bayern.
"I've watched them over many years and I'm a lover of how the club operates and the values they have."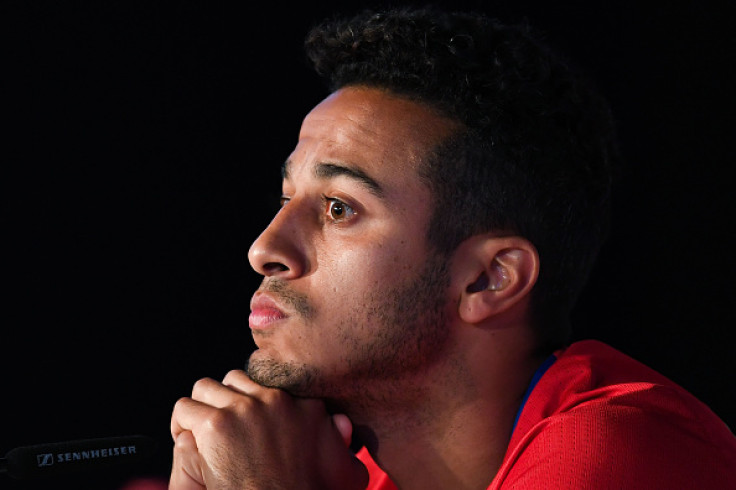 Ahead of the Champions League clash between Barcelona and Celtic, the Catalan club's manager Luis Enrique has heaped praise on Rodgers.
"I like Brendan as a coach. I like his ideas. I knew him from before when I met him at the Mini Estadi watching Barca B," Enrique said, as reported by the Daily Mail.
"He's a lover of good football, he plays an attractive style and I like coaches who attack. I also like coaches who let players have the burden and take the initiative, like Celtic do. We have watched them and, as I said, they have players who can cause us problems."