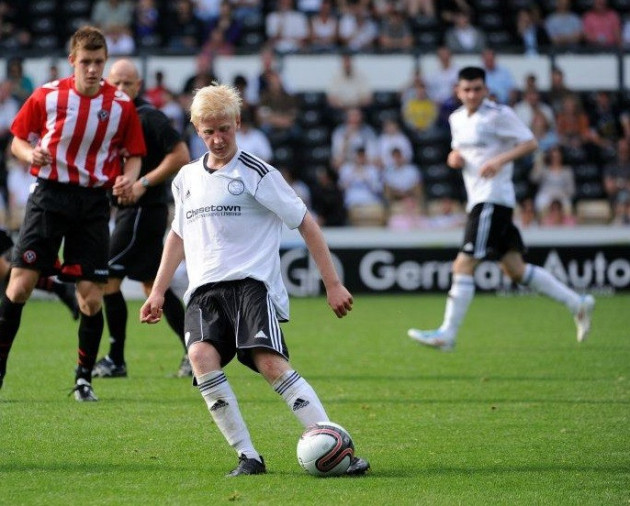 Derby County manager Steve McClaren has admitted the club will have little choice but to eventually concede defeat in trying to retain the services of Liverpool target Will Hughes.
The 18-year-old midfielder has established himself as one of Derby's most influential players since making his first team debut two years ago and now stands as one of the brightest prospects in the Championship and on the England Under-21 scene.
Liverpool were heavily linked with a move for the teenager before the closure of the transfer window, reports that forced former Rams manager Nigel Clough to deny suggestions Hughes was bound for Anfield.
Cough's successor McClaren is hopeful that Derby can continue to produce burgeoning talents such as Hughes during his tenure at Pride Park, but admits sooner or later Hughes' potential will see bigger clubs eventually swoop.
"Our job is make sure he makes it," McClaren told Sky Sports. "Eventually he will be too good. What we need behind that is players coming through to replace him."
Clough has previously warned Hughes' suitors that they would be expected to pay a "substantial" fee for the midfielder, who opened the scoring for Derby in a 3-1 win over Leeds United on Saturday.
While McClaren now hopes to continue turning to the club's youth ranks for young talent, the former England manager is keen to see funds made available to help ensure the club's march towards promotion to the Premier League is sufficiently strengthened.
"I don't know my exact budget, buy we need to excite the chairman and the fans," McClaren continued.
"It is a great position financially and we don't want to disturb that. We need to improve the team and the squad if we want to challenge for a play-off place.
"But that's my job. I want to come to them with a good plan and hopefully they will back it.
"I picked a club and listened to chief executive Sam Rush and chairman Andrew Appleby who have said, 'Let's go for it.' They want to be in the Premier League, and that's what I want."