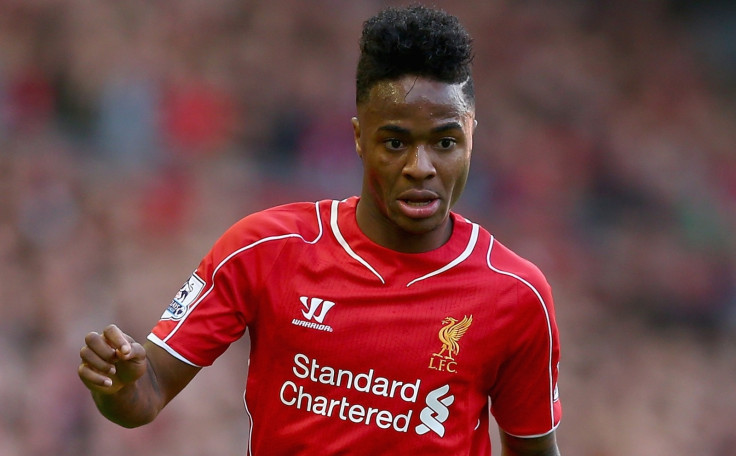 Liverpool winger Raheem Sterling has distanced himself from being labelled the club's "main man" despite his goals spearheading the Anfield side's Champions League and domestic cup hopes.
The 20-year-old netted his seventh goal of the season to earn a draw with Chelsea in the first leg of the League Cup semi-final and has become the fulcrum of the Reds' team this term in the absence of the injured Daniel Sturridge and the departed Luis Suarez.
Mario Balotelli, Fabio Borini and Rickie Lambert's problems in front of goal for Liverpool this season, which has seen the trio contribute just three league goals between them, has seen Sterling thrust into a central role under manager Brendan Rodgers.
But the England international, who has made 30 appearances in all competitions this season for Liverpool, denies he is the leading figure in the current side on Merseyside.
"I try not to think about that too much," Sterling said after the draw with Chelsea. "Everyone in the team contributes and I'm no different. We are a team.
"I'm not trying to pick up a 'main-man status' this season. As long as the team wins and we get good performances, that's all that matters to me."
Only Jordan Henderson has made more Liverpool appearances than Sterling this season, who earlier in the campaign was at the centre of controversy regarding his physical state after he asked to be left out of England's European Championship qualifier in Estonia.
Rodgers has yet to give the ex-Queens Park Rangers youngster a sustained rest this season - rather than just the few days Sterling took off for a trip to Jamaica, where he missed the Sunderland and AFC Wimbledon games in January - despite promising some downtime for the wideman.
Despite a string of impressive performances, often as the central striker in attack, the main criticism levelled at Sterling is his finishing ability and the protégé admits he is working on his technique.
"I'm learning," he said. "You have to adapt to different positions and that's something I'm keen on doing.
"When I get in front of goal sometimes I get a bit excited, thinking 'I've done it all'. But it's about keeping focus, trying to get my game to the next level and trying to chip in with more assists and more goals.
"I have a personal goals target, but I don't want to share that in case I don't reach it! Obviously I always set myself goals and standards that I want to meet and that's no different this season."