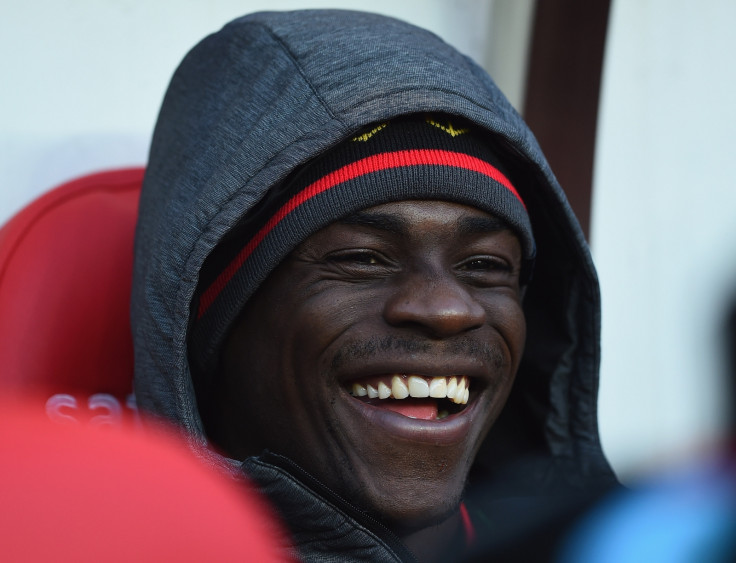 Liverpool will sell Mario Balotelli during the January transfer window should they receive a bid for the out-of-sorts striker, with Daniel Sturridge due to return to full fitness in the coming weeks.
Sturridge has been out with separate thigh injuries since August but is likely to return to action before the end of January, with the England international touted for a recall against either Bolton Wanderers or Chelsea in the League Cup.
In the 25-year-old striker's absence, Liverpool have struggled for goals this season with Fabio Borini, Rickie Lambert and Balotelli scoring just three times between them in the league, with the Italy forward having failed to get off the mark since joining from AC Milan.
Serie A trio Inter Milan, Juventus and Napoli have all ruled out a return to Italian football for Balotelli but Thompson is adamant Liverpool will accept any offer for the player in January with Sturridge now on the verge of a return.
"I think they need to change things up and we need a bit more experience," he told Sky Sports.
"We still need another striker. If you pin me down regarding Balotelli, he's been in and out of squads - sometimes not even making the substitutes' bench.
"To me, I would think if there's an offer there for him from another club, then they will take it, as long as Sturridge is ready to come back."
Sturridge netted 24 goals last season as Liverpool finished two points behind champions Manchester City and his absence has hit he club hard, particularly given Luis Suarez's sale to Barcelona.
His return will be a welcome boost to the side's top-four ambitions but Thompson warns Liverpool manager Brendan Rodgers must manage Sturridge's fitness given the length of his layoff.
"When Sturridge returns, he will quite rightly be in this side," he added. "But when you've had an injury that has occurred before, then you have to handle him with care.
"It's when Brendan Rodgers and his medical staff think it's the right time for him to come back. Whether he gets 20 minutes against Bolton, or 20 minutes against Chelsea in the second leg to try and ease him into it.
"It will be difficult because I believe this is a chronic injury and I think it has to be handled with kid gloves. What we - at Liverpool - don't want is it to get worse, because then he'll probably need an operation."