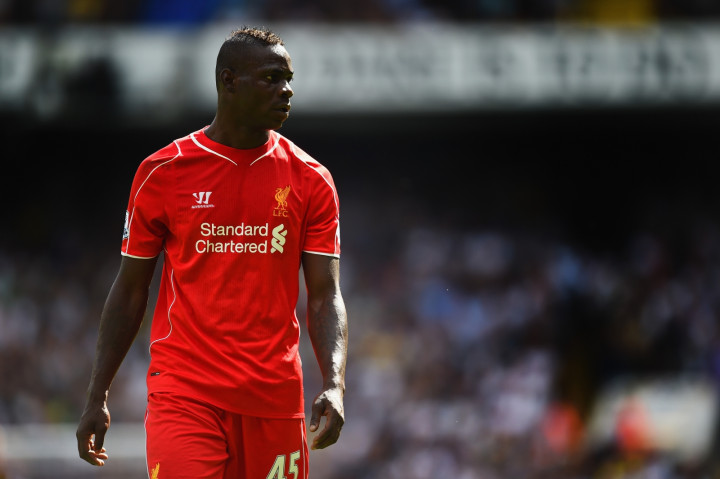 Mario Balotelli has caused controversy less than two weeks into his Liverpool career after being substituted following an alleged kick during a private friendly against Wolverhampton Wanderers on Friday.
Adam Lallana scored the only goal as the Reds defeated the Championship side at the club's Melwood training ground, but the game was overshadowed after an incident involving Balotelli and Wolves midfielder George Saville, who is on loan from Chelsea.
The Italy international entered a 50-50 challenge with the Wolves loanee before appearing to react to the tackle by kicking the 21 year-old. A long discussion with referee Chris Foy eventually led to the Liverpool striker being substituted.
Images of Saville holding his head and Balotelli being held back by Liverpool defender Kolo Toure have circulated on social media, adding to rumors that a confrontation had taken place between the two.
A Wolves source has claimed that no incident took place however pictorial evidence points towards a flare up during the friendly which aimed to bring both sets of players up to speed during the international break.
Red card-prone striker
Balotelli endured a controversial two and a half years during his first spell in the Premier League with Manchester City, which included a series of red cards and a training ground fallings out with then manager Roberto Mancini.
Liverpool manager Brendan Rodgers is keen to ensure Balotelli's spell at Anfield, which begun with a debut against Tottenham Hotspur, passes without incident.
However, the Northern Irishman has already told of a confrontation prior to his debut between himself and the ex-AC Milan forward.
"He [Balotelli] said, 'I don't mark at corners," Rodgers said. "Ah, you do now. For the first time in his life, he marked at a corner. Treat him like an adult with responsibility…"
"Mario's a good guy, a good man," Rodgers said. "If you take away the circus that surrounds him, and the circus he probably invites himself sometimes, and control the background noise, and get him focused on his football, he's a good fella.
"He'll make mistakes but you saw him get his reward for a real good week's work. You can see he'll be a handful for defenders. He is at an age where he has got to show maturity."