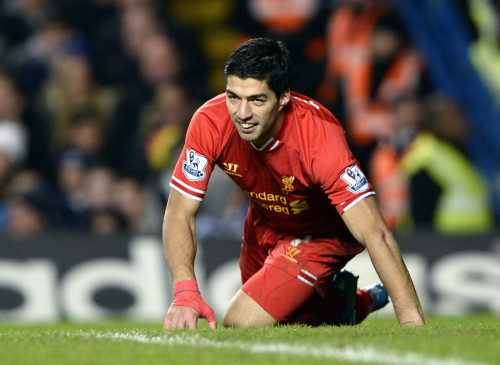 Luis Suarez has been described by Oldham manager Lee Johnson as a 'dirty street rat' as the Liverpool striker goes from strength to strength this season.
Suarez played against Johnson when the former was at Ajax and the latter played for Bristol City and so is well aware of his talents on the pitch.
Despite missing the start of the season through suspension, Suarez currently sits on 20 goals for Liverpool so far and Johnson has used a strange turn of phrase to talk up the Uruguyan as Oldham prepare to play Liverpool in the FA Cup tomorrow.
"He's like a dirty street rat, and I mean that in the best possible way,' Johnson said, according to Metro.
"He's sharp and horrible – all that is in admiration for him, because he's a winner. He has that desire to be better today than he was yesterday."
Johnson also looked back on his time when he came up against Suarez and the Liverpool man was not yet well known, saying he always showed the potential to be one of Europe's top players even before leaving Ajax.
"I played against Suarez for Bristol City while he was at Ajax and I failed miserably – he scored," he explained.
"He wasn't well known then. I was like, 'Who on Earth is that?' I was meant to stop the ball up to him but you just can't. Sometimes players are just too good.
"Having a world class player like him play against Oldham, is the equivalent of me playing in a fans' game."
Liverpool will be hoping to breeze past Oldham in the third round of the FA Cup tomorrow but England's domestic competitions are often the backdrops for upsets and with that in mind Brendan Rodgers will likely be calling on Suarez to provide as much firepower as possible against the League One side.