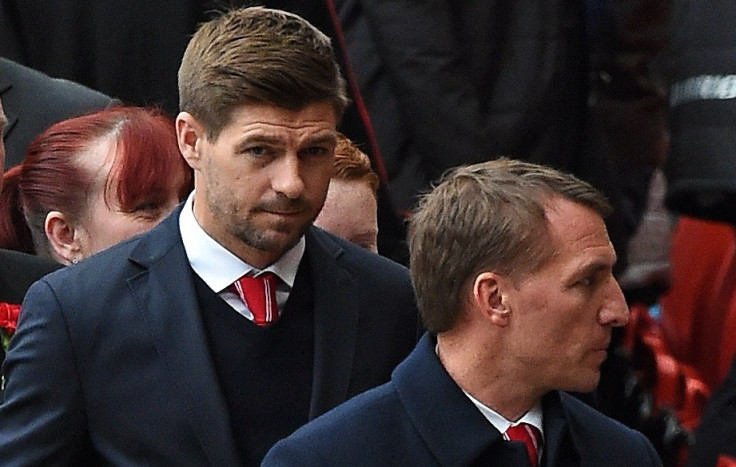 Liverpool's struggle in all competitions in the 2015/16 season is due to lack of strong characters and leaders in the squad, according to Mark Lawrenson. The Reds are without a win in the Europa League and sealed their first win in the league after a month against Aston Villa.
The Merseyside club have won only three matches in the league this season. In the Capital One Cup, Brendan Rodgers's side progressed after defeating Carlisle United on penalties at home.
Steven Gerrard left Anfield on a free transfer and joined Major League Soccer outfit LA Galaxy. The former England international was the leader for Liverpool and his departure has left the Reds with lack of characters on the pitch.
"If we had four of five strong characters or leaders in the team, then I wouldn't be so worried. However, I don't think we have that. We have a lot of good players who can just look after themselves," Lawrenson told the Liverpool Echo.
"That's not a criticism. That's just how some players are. Yet with Steven Gerrard gone, it's time others started to stand up and be counted. It's very difficult to know where Liverpool will finish this season. If you could guarantee Daniel Sturridge was available from now until the end of the season, I would say we could definitely finish in the top five."
Liverpool make a trip to Goodison Park as they face Everton in the Merseyside derby on 4 October. Lawrenson claims it will be an important fixture for under-fire manager Rodgers and a defeat against the Toffees will put the former Swansea boss under immense pressure.
"The Goodison derby is the most important game of Brendan Rodgers's Liverpool career. The Reds boss has been under pressure for much of the last six months. Results haven't exactly offered him much respite, and neither have performances," the Anfield favourite said. "If Everton win and go four points clear of Liverpool, then it doesn't become a crisis but it heaps even more pressure on the manager – not least given, with an international break to follow, we'll have two weeks to mull over the result."