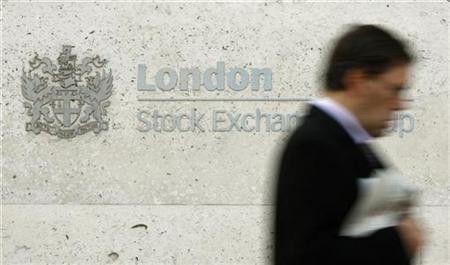 Shares in British banks were up on the FTSE 100 in morning trading as the finance sector looked to be recovering from the recession by beginning to hire once again.
Yesterday it was reported that Spanish giant Santander is planning to recruit an additional 6,000 new workers for its UK retail business.
In addition professional services company PricewaterhouseCoopers has said that it is looking to take on an extra 800 people.
Last week however RBS said it would be cutting 3,500 jobs in Britain, a move unions described as a "horror story".
By 10:55 shares in Lloyds Banking Group were up 1.33 per cent to 73.69 pence per share, RBS shares increased 0.06 per cent to 46.65 pence per share and HSBC shares rose 1.57 per cent to 664.70 pence per share.
Barclays shares however declined 0.84 per cent to 322.25 pence per share.
Overall the FTSE 100 was up 0.45 per cent to 5,452.47.