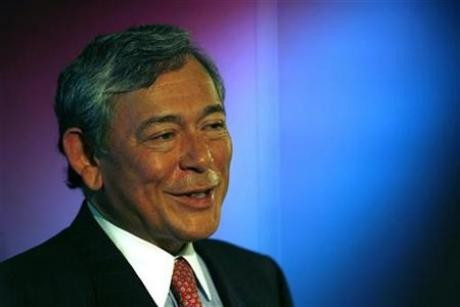 Shares in Lloyds Banking Group were up on the FTSE 100 in morning trading following yesterday's announcement that its CEO, Eric Daniels, will be retiring in one year.
Lloyds has said that it will conduct an internal and external search for a new CEO, with a Committee under Sir Win Bischoff taking charge of the search.
Sir Win Bischoff said, "The entire Board and I are grateful to Eric for his leadership as Chief Executive since June 2003, particularly since the announcement of the acquisition of HBOS in September 2008. The successful integration of the two companies and the sooner than expected return to profitability of the enlarged Lloyds Banking Group are testament to his disciplined and vigorous leadership during a time of unprecedented financial turmoil. It is to Eric's credit that Lloyds Banking Group is in such an excellent position for the next phase of its development.
"I have seen first-hand and value greatly the considerable management, banking and organisational expertise Eric has brought to Lloyds Banking Group as Chief Executive. On a personal note I shall miss an outstanding colleague, his passion for the Group and his commitment to its customers and employees."
Eric Daniels said, "It has been a tremendous honour and a privilege to lead our many talented and dedicated people over the last seven years. I am grateful to have been given the opportunity to create the new Group and to set Lloyds well on its way to becoming the best bank for all our stakeholders including our customers, shareholders and employees."
By 08:40 shares in Lloyds Banking Group were up 0.79 per cent on the FTSE 100 to 78.02 pence per share.