On first listen...
Ever since he dropped his first mixtape in the Young Sinatra trilogy back in 2011, it was clear Logic was special. There was something about a kid who was born in 1990 that could spit rhymes like a young Nas mixed with Das EFX that demanded attention. It felt like he should have been born 20 years early so he could have cut his teeth alongside the best of the best during hip-hop's 1990s golden era.
Fast forward to 2015, and he's one of the most respected MCs in the game. With four mixtapes and two albums under his belt alongside countless sold-out tours and a 2013 spot in the XXL Freshmen class – let's not forget the fact that Nas has also tried to sign him – Logic keeps it authentic, rapping his ass off for those flying the flag for real hip-hop.
On his sophomore release, The Incredible True Story... And Transformation Of The Man Who Saved The World – The Incredible True Story for short – things have changed musically for the Maryland rapper. Gone is the transparent style biting that heard him borrow flows from the likes of Drake, Kendrick Lamar and J. Cole: instead there's an obvious growth. An identity of his own is forming, and while it's not quite all the way there yet, it's enough to draw us in, earn our trust and have us riding to his music.
Just like his previous album Under Pressure, Logic's latest offering tells a story. A narrative alive with interludes that prove there is still a place for skits in rap if used correctly, The Incredible True Story is not so much a sophomore album as a motion picture sci-fi epic. Following characters Quentin Thomas and William Kai on a journey through space as they make their way to the planet 'Paradise', together with their onboard program interface known as Thalia, the guys chew the fat about various topics all while The Incredible True Story acts as the journey's soundtrack.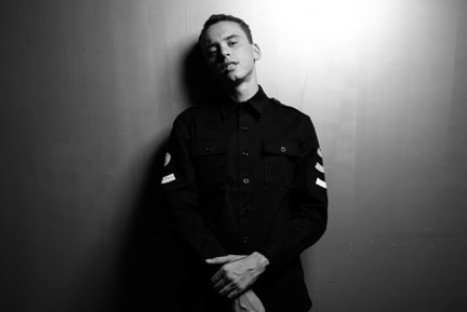 Opening with what sounds like the same rim-shot drum taps heard on Kanye West's Amazing, Contact is the beginning of the journey. A sense of pride is felt when the pounding drums, high-pitched strings and floating background vocals – that could so easily be mistaken for a soft synth – kick in. It's at this point Thomas joins Kai on the Aquarius 3. You'd be forgiven for thinking you were aboard too.
Instrumentally, the dominant direction The Incredible True Story takes is one laced with metallic, almost trap-like hi-hat arrangements and heavy 808s. Like effervescent jets, the drum kicks heard on Never Been and Run It bubble and blend with vocal effects and sped-up samples allowing Logic to speak his truth, all the while peppering hidden personal traits and interests throughout the album that only his die-hard fans will get.
Revisiting the age-old question regarding what Logic's favourite Quentin Tarantino movie is, listening to Thomas and Kai close out the album by deliberating over whether it was Kill Bill or Pulp Fiction proves interesting. Does anyone really know what Logic's favourite Tarantino movie is? Does Logic even know?
Including a variety of hip-hop jazz trademark Logic soundscapes, tracks like Upgrade and Innermission pay tribute to early Slum Village and A Tribe Called Quest. There's no escaping the broody boom-bap drum kicks or the luxurious layers of instrumentation. It's beautiful.
Standout tracks include the single Young Jesus, where Logic, alongside Big Lenbo, pays homage to 1990s hip-hop, flipping his words using a series of various tempos, but there's no question that City Of Stars is the Stanley Cup of The Incredible True Story. Beginning with Logic singing his way through what sounds like Kanye West's Flashing Lights, once you get comfortable thinking you know what's going on, you're slapped across the face with a ferocious beat switch – similar to another Kanye West cut, Heard 'Em Say – and Logic starts spouting off at the mouth about his debut album being under shipped, racism and 2Pac fans wishing Drake got shot. There's no other way to describe it: it's epic.
Our verdict
Logic album- The Incredible True Story
If you're a fan of 90s hip-hop, you'll love this album. If you're a fan of talented young musicians who genuinely love music, you'll also love this album. With an interesting concept that explores space travel, partnered with tales from Logic's own experiences, The Incredible True Story is a complex body of work that can be digested by people from all walks of life. Logic has made a conceptual project, helping music fans remember that an album isn't just a collection of singles. Cohesive, witty and carefully put together, The Incredible True Story is a great progression from Under Pressure, and with the end left open you'll be looking forward to his next album immediately.
---
Will Lavin is a hip-hop music and lifestyle Specialist of 10 years. A 2015 IMC Award winner, he's written for publications such as VIBE, XXL, Complex and Blues & Soul. He's worked with artists such as Chaka Khan, Timbaland, will.i.am. and Chris Brown. He also runs illwill.co.uk.
---