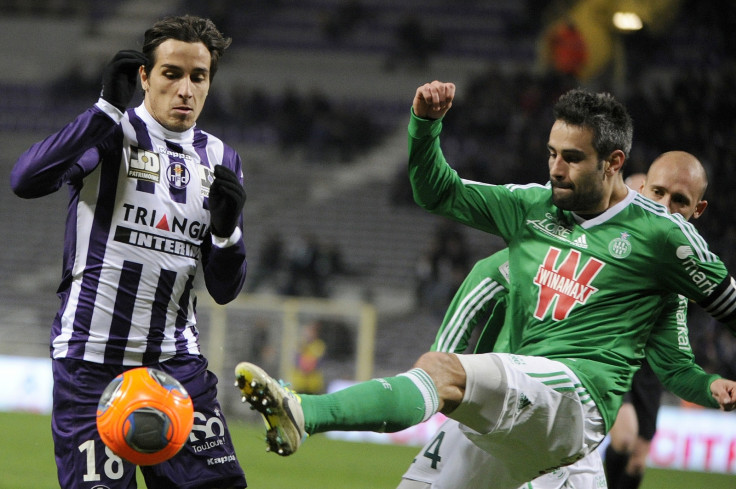 Saint Etienne defender Loic Perrin insists that he was on Arsenal's shortlist for a move in the January transfer window and was crestfallen when the Gunners decided to end their transfer activity with a move for Villarreal's Gabriel Paulista.
The 29-year-old revealed that he has ambitions to play for a top club in Europe and signing for Arsenal would have been a dream come true for the defender. With only a few years of top level football left in him, Perrin stated that he wants to play in the Champions League and playing under Arsene Wenger would have been an achievement in itself.
However, the Gunners are believed to have ended their interest in the player and decided to go for Paulista, who is just 24-years-old and has his best years ahead of him. This did not stop Perrin from thinking about what could have been if the Gunners had persisted with their interest in him.
"There have been serious contacts through my agent. I think I was on a shortlist but not at the top, apparently!" he said, as quoted by Goal.com.
"A move in the [January] transfer window? It's always complicated but it's hard to deny Arsenal.
"I have always said that, if I had to leave ASSE one day, it would be for a bigger club to play in the Champions League. I do not think many players in Ligue 1 would refuse a club like Arsenal," he added.
The Gunners are currently fifth in the league table and will travel to White Hart Lane in an early kick-off on Saturday to face Tottenham Hotspur, who are only two points behind, in what is fast becoming a five-way race for two Champions League spots.
The Gunners will be without Alexis Sanchez, who has failed to recover from a hamstring injury but welcome Danny Welbeck into the squad, who will make his first appearance since New Year's Day.