American Brittney Reese has claimed gold in the women's long jump event, despite registering only two clean jumps from her allotted six.
Reese, 25, emerged triumphant with a winning jump of 7.12m. Elena Sokolova, whose best jump reached 7.07m, claimed silver, while Reese's compatriot Janay Deloach finished third with a best of 6.89m.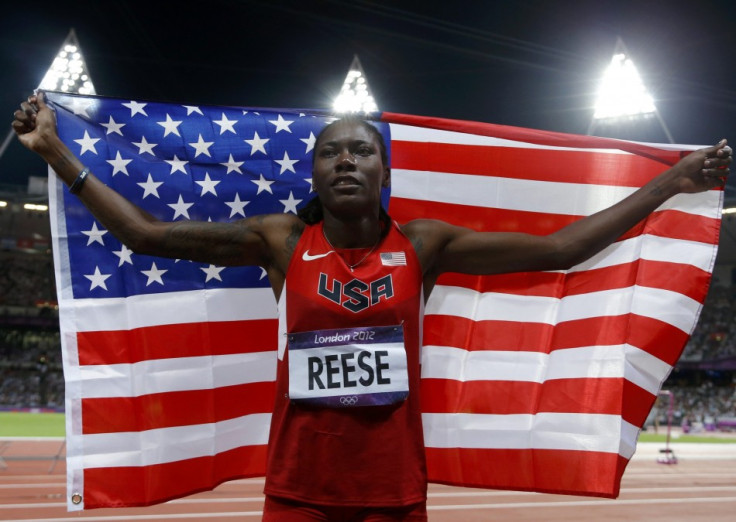 Reese is the first American to win her event since Jackie Joyner-Kersee in 1988. Her success completed a profitable evening for the American track and field team, who emerged with three gold medals.
"It's a surreal moment. I got very emotional - you do when you're representing your country. My mom and aunt are here, so this is a great moment for me and my family," she was quoted as saying.
Allyson Felix Takes Gold in Women's 200m
Reese's compatriot Allyson Felix won in the women's 200m final, with a time of 21.88, to claim her first Olympic gold - having won silver in the same event at both the 2004 and the 2008 Games.
Jamaica's Shelly-Ann Fraser-Pryce took silver with a personal best of 22.09, and American Carmelita Jeter won bronze in 22.14. Two-time Olympic champion Veronica Campbell-Brown of Jamaica finished outside the medals, taking fourth place in a time of 22.38.
"It has been a long time coming. I've waited so long for this moment and I am just overjoyed. There are so many people I love here tonight and I am just overjoyed to share it with them," BBC quoted Felix as saying.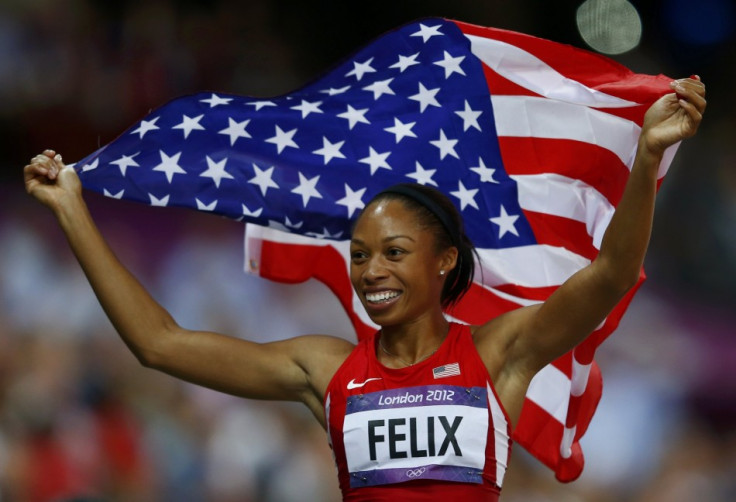 Aries Merritt Completes Gold Hat-Trick for USA
Aries Merritt's gold in the men's 110m hurdles event completed a hat-trick of top finishes on the night for the Americans. Merritt won in 12.92s, a personal best, beating compatriot Jason Richardson (13.04s) and Jamaica's Hansle Parchment (13.12s; a national record) into silver and bronze places respectively.
"I trained for this, very intensely. I was trying to treat this as much like a practice session as possible, where I have no pressure. The gold means everything. This is a dream come true," BBC quoted Merritt as saying.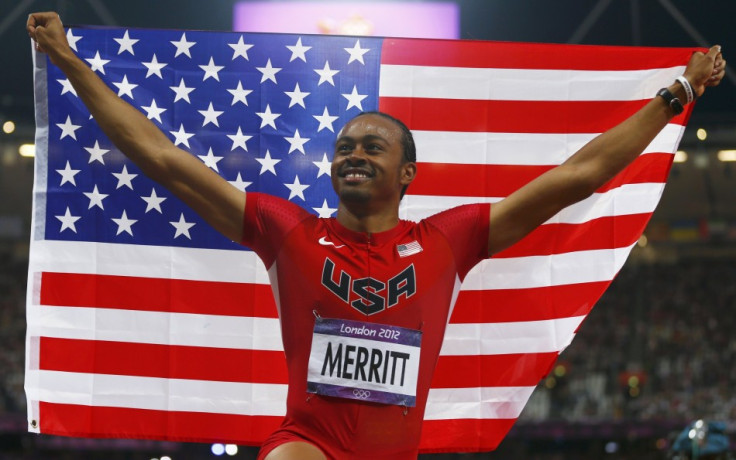 Team GB's Lawrence Clarke finished just outside the medal places with a time of 13.39s and defending champion Dayron Robles of Cuba was declared disqualified after he was forced off with an injury.