If the public were able to buy shares in athletes and take a cut from sporting superstars future earnings, IBTimes UK takes a humorous look at what their IPO prospectuses would look like and who would be the most likely give a decent return.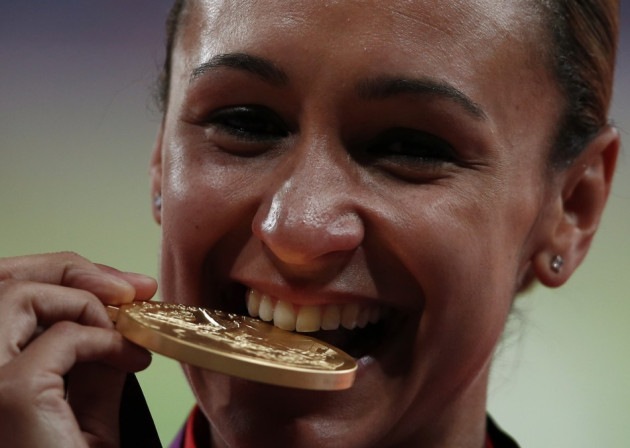 Jessica Ennis
Recommendation: Long-Term Buy Rating
Executive Summary:
Jessica Ennis MBE, 26 from Sheffield in the UK is one of the most exciting investments to arise in recent UK sporting history.
The proof of market appetite for the heptathlon Olympic champion was sealed even before her gold medal victory, as Ennis secured sponsorship contracts with Adidas, BP, Aviva, Olay, Omega, British Airways, Jaguar and Powerade, which is more than half what the usual GB athletes would retain.
Ennis a highly decorated athlete as former European and world heptathlon champion and the former world indoor pentathlon champion but following her gold medal win in the London 2012 Olympics heptathlon, experts say she is on course to double her profits each year for the next 3 years.
Most team GB athletes have around half as many contracts as Ennis, but following her recent success, investors could find themselves with substantial dividends as it is predicted that her current earnings of £1 million for this year will double next year and possibly reach £5m within the next three years.
Risk Factors
While recent excitement over Ennis's gold medal win may prompt analysts to over-price the Ennis IPO stock, we recommend to put the pricing into market risk perspective.
Analysts recommend a long-term buy rating.
While Ennis is a major investment opportunity for those looking for steady dividends over the next few years, there is a market trend that will put a ceiling on sponsorship growth.
Simon Chadwick, professor of sport business strategy and marketing at Coventry University Business School has warned that it is a "sad reality" that female athletes do not earn as much as men from sponsorship deals.
"In relation to male athletes she's not about to go stratospheric but in relation to domestic female athletes she is. She'll be rich, there's no doubt about it, but if she was a man she'd be richer," said Chadwick.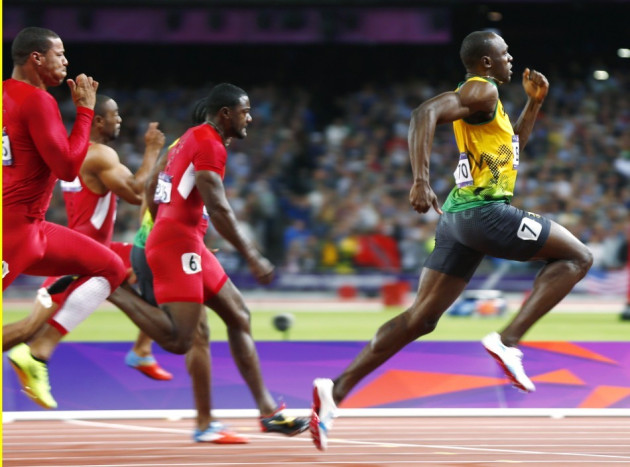 Usain Bolt
Recommendation: Medium-Term Buy Rating (Revision may be needed)
Executive Summary:
Usain Bolt, 25 from Trelawny, Jamaica will be one of the over-subscribed athletic IPOs of all time.
The 6' 5" sprinting powerhouse is a global athletics champion and a world record holder of running the 100m track in 9.58 seconds. His athletic achievement has not gone unnoticed and he famously secured the largest endorsement contract ever signed by a track and field athlete last year.
Bolt secured SportsPro's number one most marketable athlete of all time, after he signed the biggest sponsorship deal in athletics history, by extending his contract with Puma to 2013. It has been estimated at upwards of $5m to $9m a year.
While recent annual results show he has a profit of $300,000 for 2012 from salary and winnings, Bolt has since increased his core capital base with other major deals, including with Virgin Media, Gatorade and Swiss watchmaker Hublot bringing Bolt net-worth to over $20m and is set to make more following his gold medal wins at the London 2012 games.
Risk Factors
Bolt is one of the safest IPO investments in recent history, following a strong capital base and growth potential in future earnings. However, with any investment there are a number of risk factors that have delivered a medium-term buy rating to be assessed in four years' time.
While, Bolt is a dominant commodity in the market, the career span projection could prove to hurt future growth, especially with his expenditure pattern over the last year.
"An Olympic athlete's career spans just two to four Olympic Games at most, compared to an average career length of around 40 years," says Stuart Green, Head of Brand at Scottish Widows. "An athletic career doesn't last a lifetime, which is why it's important for athletes to prepare for the future and to make the right financial decisions. By investing wisely, athletes are more likely to be able to sustain their lifestyle once their competitive sporting career is over."
Recent expenditure has included a pet cheetah, an ocean front property on exclusive Rum Cay in The Bahamas, Nissan GTR, Louis Vuitton clothing.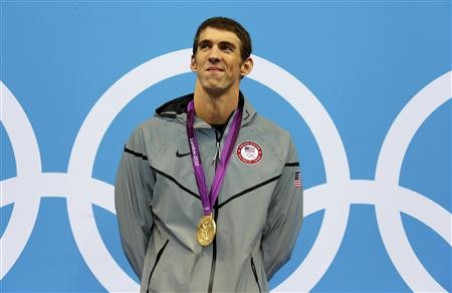 Michael Phelps
Recommendation: Short-term buy
Executive Summary:
Michael Phelps, 27 from Maryland, USA is one of the most unique IPO opportunities to land in the markets.
Phelps is an undoubted swimming legend that now stands as the most decorated Olympian of all time with 22 medals under his belt and is projected to earn $100m in revenue over his lifetime from sponsorship deals alone.
Following the London 2012 Olympics, Phelps will be retiring but experts predict major deals in TV work and sponsorship for the foreseeable future as he already amassed Speedo, Omega, Visa, Subway as backers.
Phelps already has a substantial capital base as the US awards athletes $25,000 for gold, $15,000 for silver and $10,000 for bronze, which means Phelps has a Tier One capital base of at least $450,000 from the gold medals alone, as well as all previous sponsorship deals.
Risk Factors
While Phelps will not doubt garner possible sponsorship deals and TV pundit and reality show revenue, there are a number of risk factors, garnering high yields that need to be taken into account and therefore analysts are recommending a short-term buy rating.
Phelps likes to party and his retirement in swimming could mean that long-term reputational risk may effect revenue and shareholder dividend.
In 2009, after being photographed inhaling from a marijuana pipe, he lost a major sponsorship deal with Kelloggs. Operating costs over the last 4 years have included lap dancing and stripper expenses.