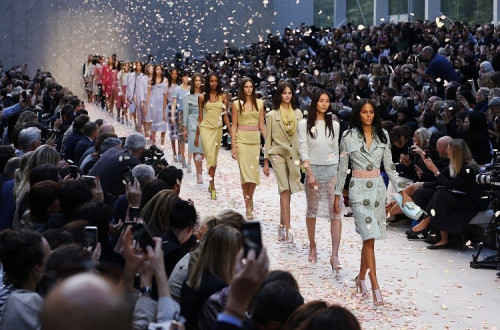 London has fallen behind New York and Paris as the third most fashionable city in the world.
The Big Apple has been named the reigning queen of the catwalk and fashion capital of the world by Global Language Monitor.
The announcement means London has been knocked off the top spot for the first time since 2011 and
GLM's rankings track the internet, blogs, and news media and social media to see what is being said about cities.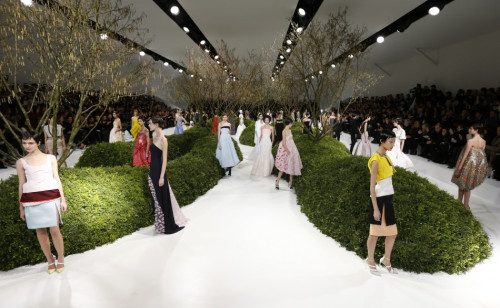 Bekka Payack, New York-based fashion director for the Global Language Monitor said
"New York City has, indeed, earned its Top Global Fashion Capital ranking through its disciplined, methodical yet creative approach to its fashion industry.
"Paris, with the Top Haute Couture ranking, of course has a centuries-long heritage, having invented the very concept, also scored highly in the pret-a-porter category."
The top 25 fashionable cities (position change from 2012)
1. New York (+1)
2. Paris (+2)
3. London (-2)
4. Los Angeles (+5)
5.Barcelona (-2)
6. Rome (0)
7. Berlin (+3)
8. Sydney (+7)
9. Antwerp (+2)
10. Shanghai (+12)
11. Tokyo (+9)
12. Milano (-4)
13. Florence (+3)
14. Madrid (-9)
15. Sao Paulo (-8)
16. St. Petersburg (+35)
17. Moscow (+18)
18. Singapore (+1)
19. Miami (+20)
20. Hong Kong (-8)
21. Prague (+24)
22. New Delhi (+26)
23. Krakow (+10)
24. Warsaw (+19)
25. Dallas (+21)
26. Melbourne (-5)
27. Cape Town (+27)
28. Rio de Janeiro (-11)
29. Chicago (+21)
30. Buenos Aires (-17)
31. Dubai (-3)
32. Toronto (+21)
33. Vancouver (-2)
34. Las Vegas (-10)
35. Amsterdam (-8)
36. Stockholm (-4)
37. Johannesburg (-19)
38. Vienna (-1)
39. Bali (-25)
40. Boston ( 4)
41. Mexico City (+6)
42. Houston (+7)
43. Copenhagen (-13)
44. Monaco (-19)
45. Mumbai (-7)
46. Atlanta (+9)
47. Santiago (-21)
48. Montreal (+4)
49. Caracas (-26)
50. San Francisco (-9)
51. Abu Dhabi (-11)
52. Bangkok (-23)
53. Austin (-11)
54. Frankfurt (-18)
55. Seoul (-21)
Source: The Global Language Monitor