London Fashion Week SS17: Ashish proves that diversity remains in style even after Brexit
Ashish's Indian-inspired collection was further proof that #londonisopen for fashion
Sadiq Khan's hashtag #LondonisOpen has become the unofficial branding for this month's London Fashion Week.
The first season since the country's Brexit vote, one that was heavily opposed by members of the fashion industry, the shows are embracing all kinds of change and inclusivity for all designers has never been more poignant or palpable. In 2015 the UK fashion industry contributed £28bn to the economy, employing 880,000 people, with many of these creatives hailing from outside of the UK.
British Fashion Council chief executive, Caroline Rush said: "This is the first international event on our shores since the EU vote and it's definitely sparked a lot of interest from all over the world. People want to know if London feels different. We need to send them a clear message that London is open to outsiders and the UK is a place of business opportunity."
Last night, designer Ashish Gupta brought the message home as he stepped out to greet the crowds in a T-shirt that simply read 'Immigrant'. Known for his statement designs, the Delhi-born designer has been a British fashion stalwart since he began showing at London Fashion Week in 2005 and had his first order from the quintessentially British store Browns in 2001.
The collection drew inspiration from 'Old Bollywood' as the traditional Salwar Kameez and Sari were given the designer's signature sequinned overhaul.
Fairy lights glittered as the live sitar player took his place at the head of the catwalk to accompany the models with traditional music.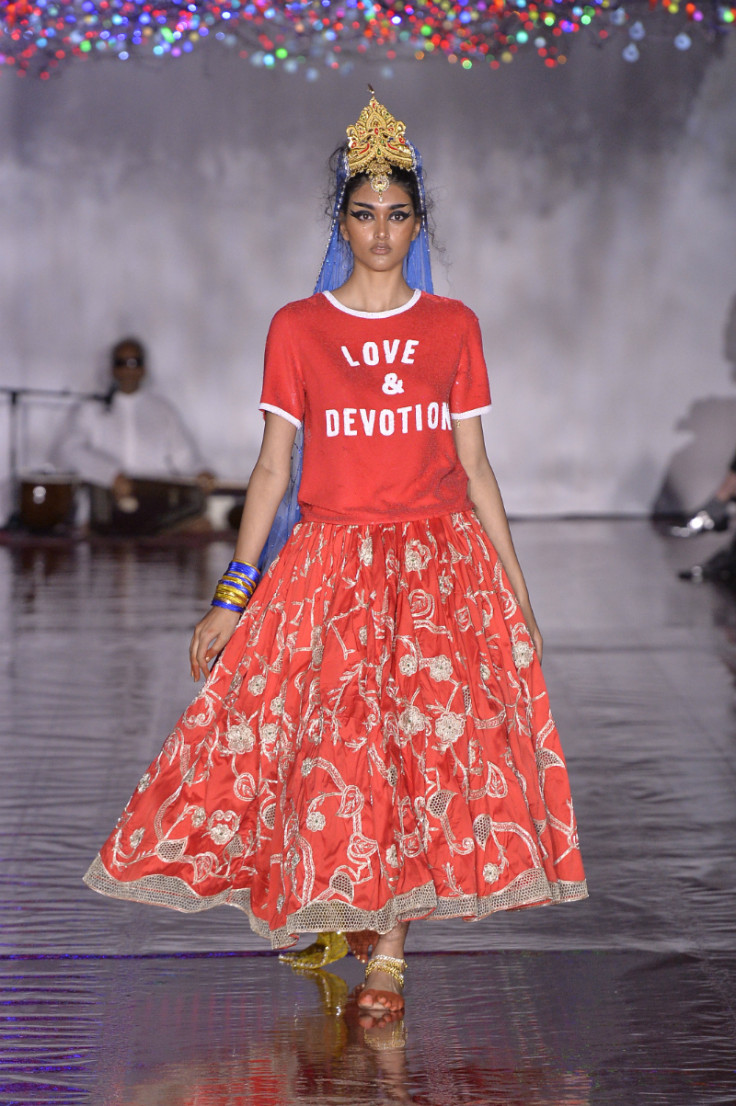 The show was presented with a diverse range of models, with Burberry favourite Neelam Gill opening the show in a classic loose T-shirt that had been given the Ashish sequin treatment as well as an intricately embroidered full skirt.
After championing genderless clothing in his last collection, Gupta followed this up in his SS17 collection with men and women both adorned in jewels as well as a range of unisex draped pieces that were accessorised with live snakes by some of the models.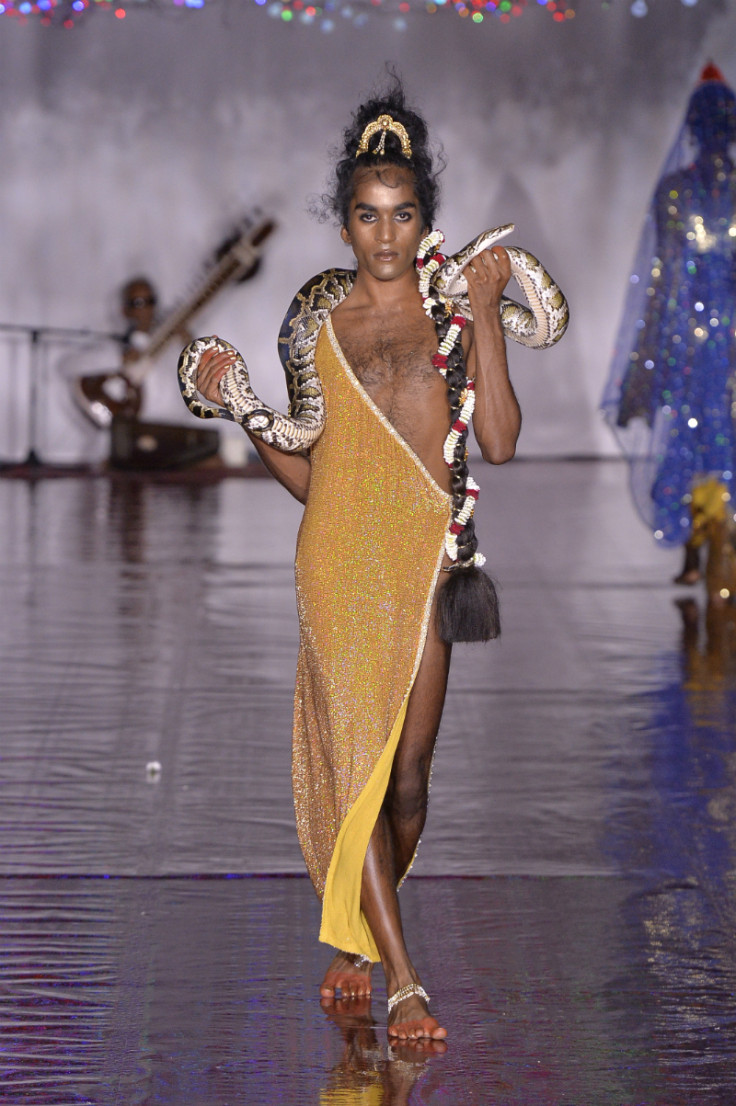 Styled by Anna Trevelyan, each model was embellished with sparkling jewellery and floral details whilst make-up artist Isamaya Ffrench used Maybelline products to marry together retro club kid dark eyes with vivid colours and glittering eyes based on the Hindu goddess Kali.
London Fashion Week closes today with the final designers showing their collections to press and buyers before they head to Milan and Paris for the next set of shows.
© Copyright IBTimes 2023. All rights reserved.