The fashion runway is often criticised for its lack of diverse body types but New York Fashion Week had an injection of curves during model Ashley Graham's collection for lingerie brand Addition Elle. The 27 year old plus size model owned the runway as she took to the catwalk in a range of sleek lingerie and bedwear designs along with many other beautiful lingerie models.
Ahead of the show the model told the brand's Facebook live host that people could expect: ''Sheer, creams, lace, bondage – we've got dog collars for the freaks at home.'
Graham also took to Instagram after the show to write how proud she was of her collection with the Canadian retailer.
The model said that the show was for "any girl or woman who has ever felt that they weren't represented in fashion/TV/media because of your size – you are now and forever will be! #beautybeyondsize"
The runway show, held at Kia STYLE360, consisted of a full range of designs including casual and office wear as well as evening looks, however the lingerie range was certainly the most anticipated.
Graham opened and closed the lingerie show but was by no means the only model the crowd were waiting for as she was joined by other plus-size stars including Kendall Jenner's best friend Jordyn Woods and Barbara "Barbie" Linhares Ferreira who were all styled with loose tousled hair and a simple slick of red eyeliner in the water line.
Ashley made her New York Fashion Week debut modelling for the brand in September 2015 and her career has skyrocketed since then.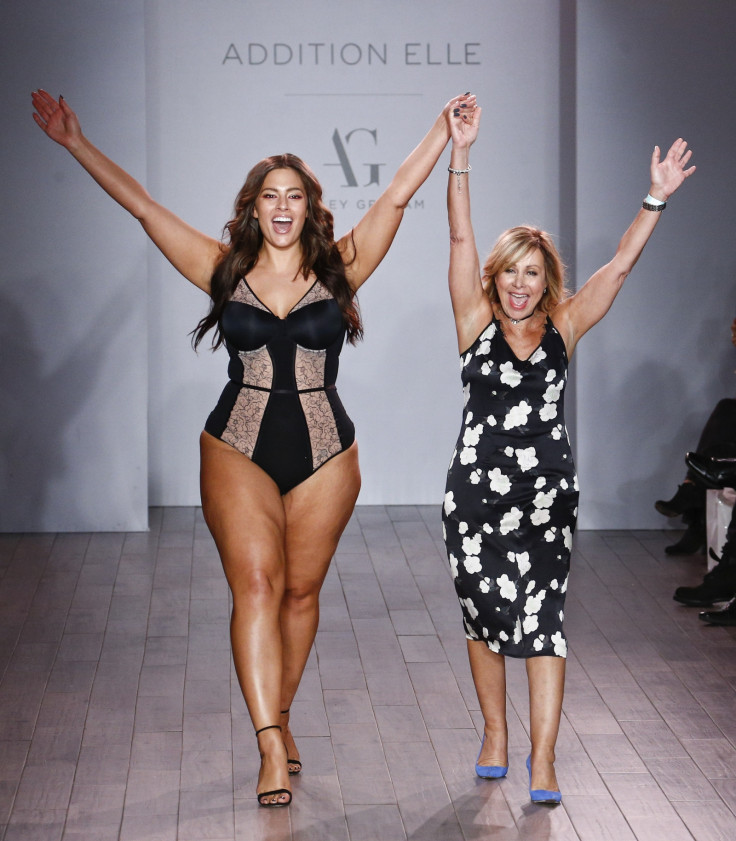 Having been signed to a major agency at 13, Graham has been modelling for more than half of her life, although her main rise to fame came earlier this year when she became the first plus-sized model to be featured on the front cover of Sports Illustrated magazine's Swimsuit issue.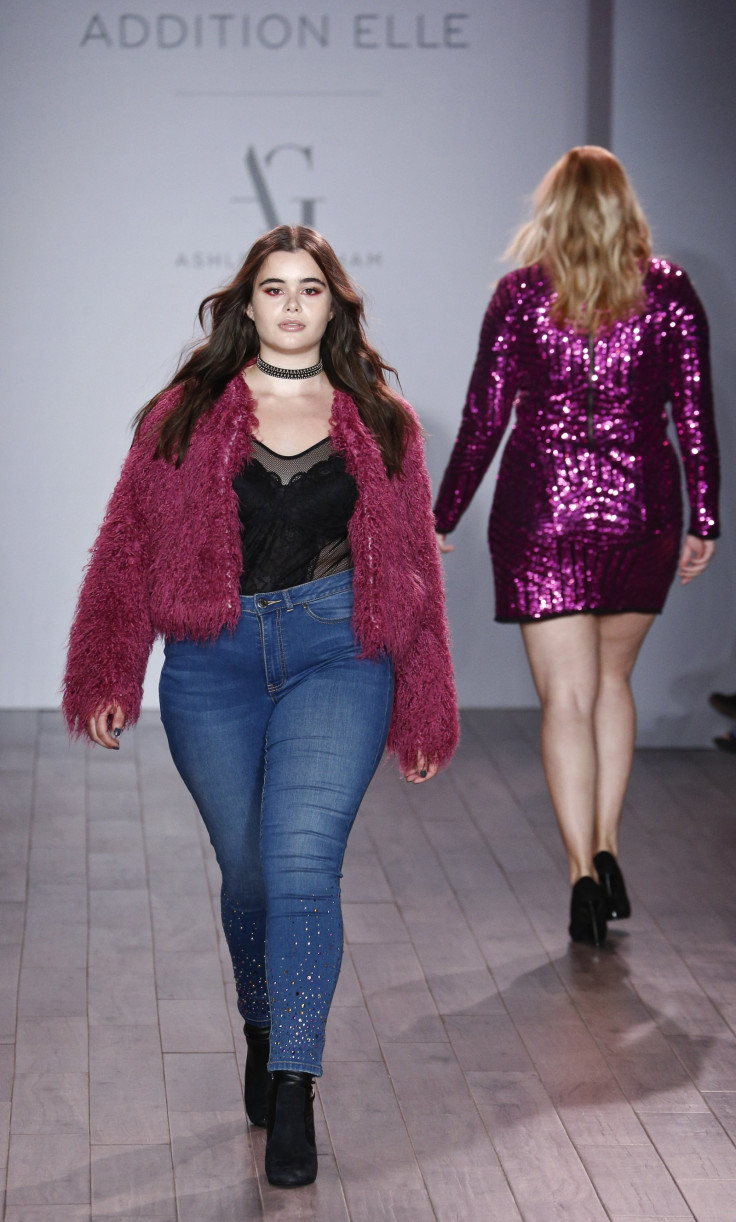 She has also graced the pages of major fashion magazines like Vogue, Harpers Bazaar and Elle.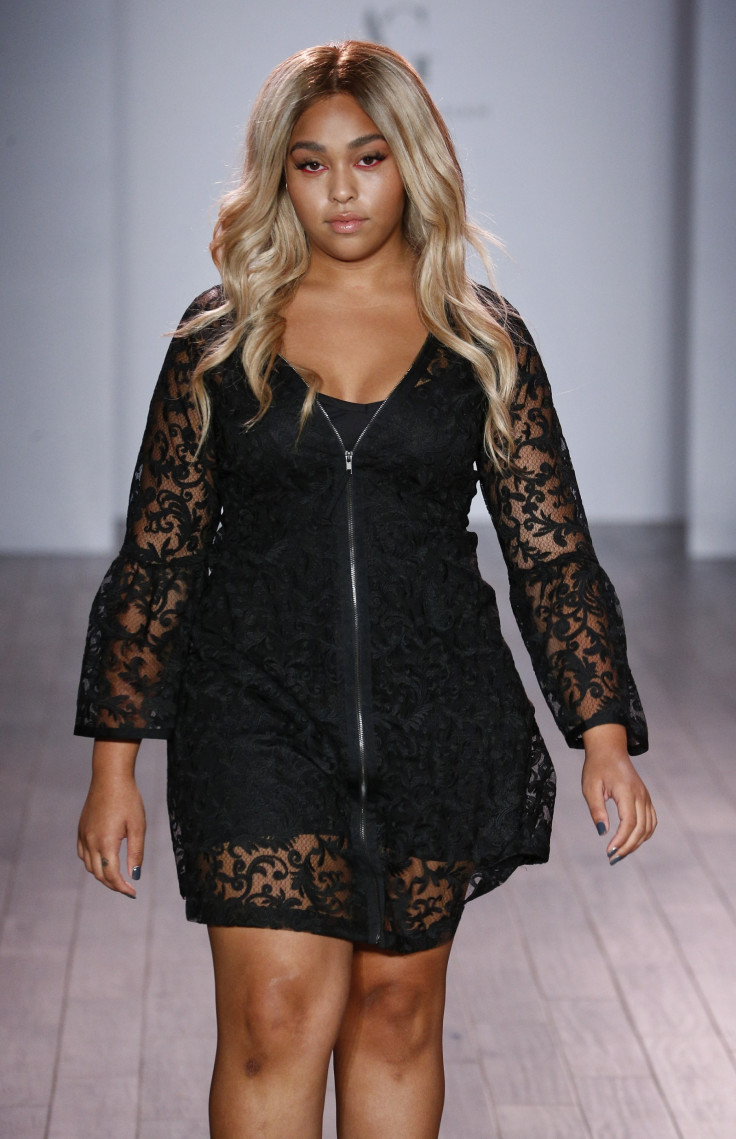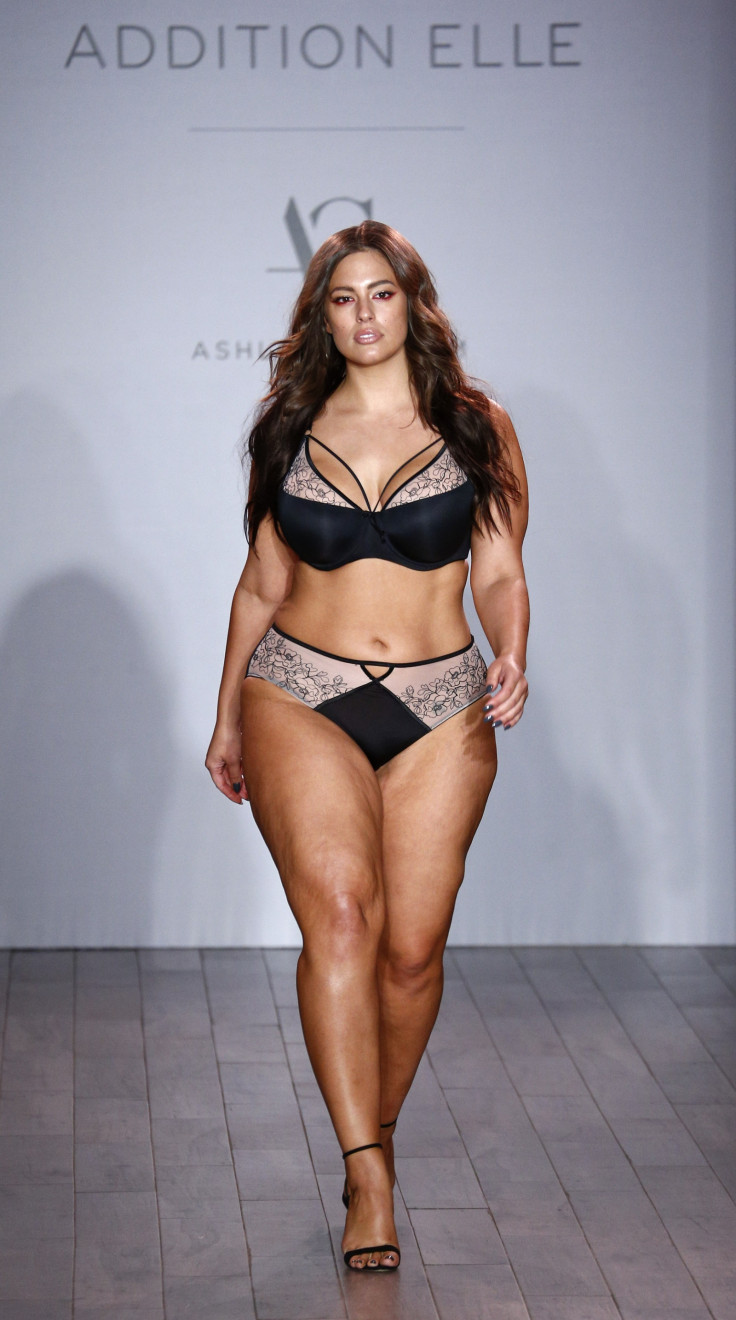 Graham, a self-confessed "body activist" has been an advocate for diversity in modelling for many years and often speaks out about the need to promote different body types in the media. During a TED talk on the subject back in 2013 she spoke candidly on the subject. "I felt free once I realised I was never going to fit the narrow mould that society wanted me to fit in." she said "I was never going to be perfect enough for an industry that defines perfection from the outside in. And that's okay."