EU referendum: British fashion industry backs the Remain campaign
Fashion votes Remain with 90% of Brit designers wanting to stay in the EU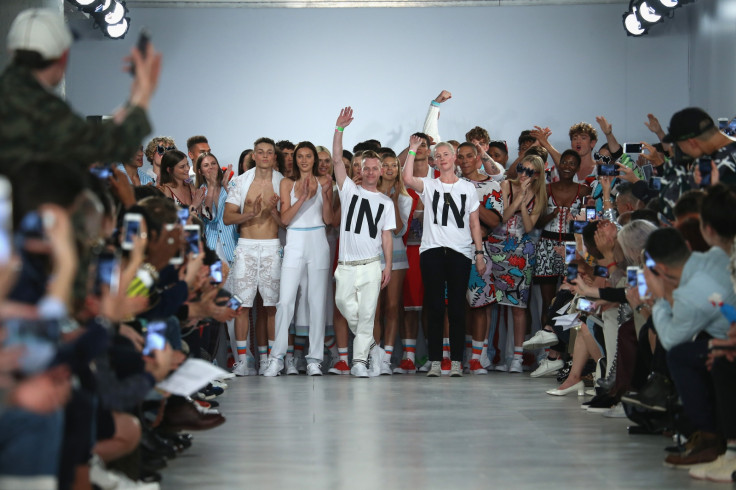 The British Fashion Council (BFC) has revealed that 90% of British fashion businesses will be voting Remain in the upcoming EU referendum. In a recent survey sent out by the BFC, almost 500 designers opened the esurvey and 290 responded.
The results were overwhelmingly in favour of remaining, with 90% of those who responded stating that they are pro-Remain and only 4.3% of designers were definitely pro Brexit.
Among those who were not yet certain, 2.4% revealed that they were undecided and 2.8% of people confirmed that they would not be voting.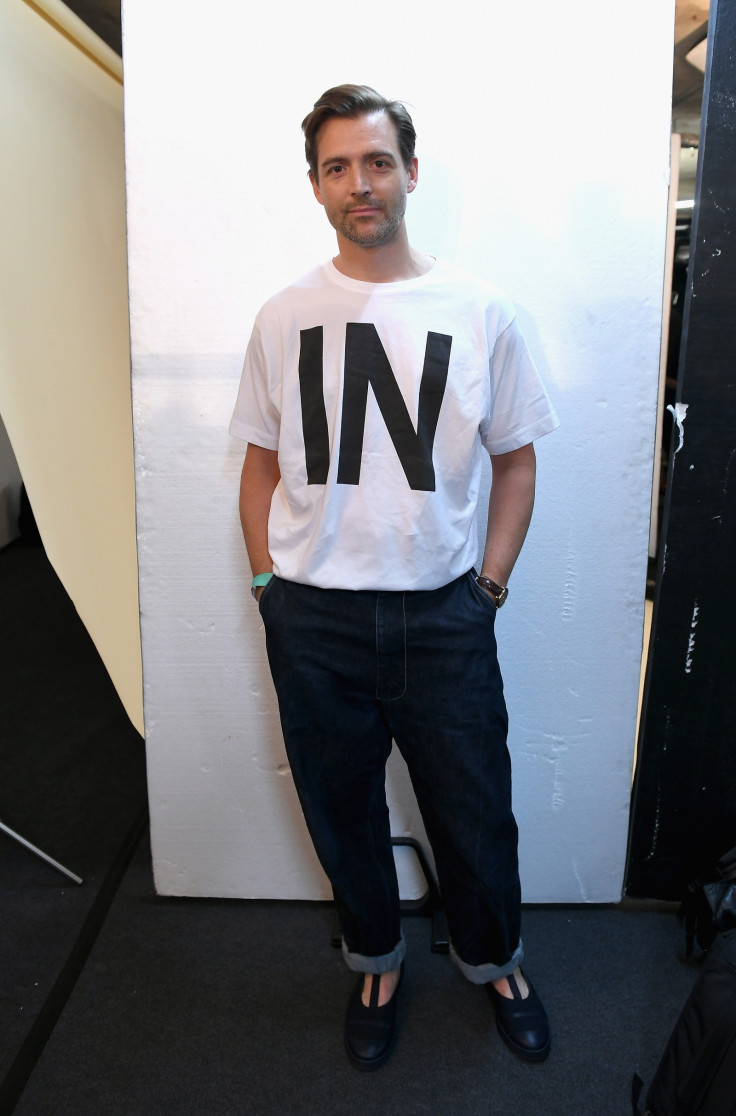 Patrick Grant displayed his voting stance at the show for his label E. Tautz during London Collections: Men in June 2016.
Getty
The BFC would not name any designers in particular who were pro-Remain, but the majority vote from the fashion industry to remain does not come as a surprise.
The visual displays from many brands on the catwalks of the London Collections: Men spring/summer 2017 shows, which took place in the British capital last weekend (10-13 June 2016), were certainly of the same vein with the likes of Christopher Raeburn, Daniel W Fletcher, E. Tautz, Lou Dalton and Sibling publicising their wish to remain in the EU.
Patrick Grant of E. Tautz and Sid Bryan and Cozette McCreery, who head up UK brand Sibling, were seen wearing T-shirts emblazoned with 'IN' as they took their post-show bows on the catwalks during London Collections.
British designer Christopher Raeburn also showed his support by greeting showgoers with a T-shirt with a black and white image of the EU with the statement 'We are European' underneath.
Vivienne Westwood is another designer who has been vocal about the Remain campaign, posting on Instagram a reminder for young people to register to vote for the referendum that takes place on 23 June. These results are also a segue on from the Creative Industries Federation Survey that showed 96% of members were in support of the Remain campaign.
According the figures published by the BFC, the British fashion industry contributes £26bn directly contribution to the UK economy, which is up from £21bn in 2009. However, these designers operate on a Europewide basis with the likes of Christopher Kane and J W Anderson part of Europe-wide conglomerate Kering and innumerable designers sourcing fabrics and outsourcing certain labour to skilled workers throughout Europe.
With the warning from HSBC that Brexit could cause the pound to fall by as much as 15%, this could immediately increase material and manufacturing costs that would no doubt have a potentially damaging impact on emerging designers in the UK who rely on EU trade and sales.
© Copyright IBTimes 2023. All rights reserved.