In terms of obsessions and water cooler chat, the Emmy nominations should be bigger than the Oscars with the likes of American Horror Story, The People vs O.J Simpson and Orphan Black all nominated against the mammoth Games of Thrones. But as the stars hit the red carpet there was still an air of "I can't believe we're here" as actors congregated into the Microsoft Theater for the 68th Emmy awards ceremony.
While the Oscars seems to a be a sea of "who are you wearing" and spot the brand ambassador it was a little bit different for the Emmy's.
The talent trotting down the carpet are the ones we have all watched obsessively and whilst the designers who have lent their creations for the night deserve a name check, the presenters and fans were far more interested in the people behind the characters that have been part of their Netflix routines for the past year and in turn the stars looked like they really had fun with their style.
Millie Bobby Brown, Gaten Matarazzo and Caleb McLaughlin who are better known as Eleven, Dustin and Lucas from sci-fi hit Stranger Things embraced the red carpet for the first time with Brown briefly mentioning her Valentino Red dress to E! whilst Matarazzo noted that he "went to this place and rented a tux" and McLaughin thanked his stylist for his custom Eaden Myles tux and that was about as in depth as it got.
There was also a fantastic diverse range of looks on the carpet covering every colour of the rainbow, with those nominated seeming to have more fun with their style then ever before.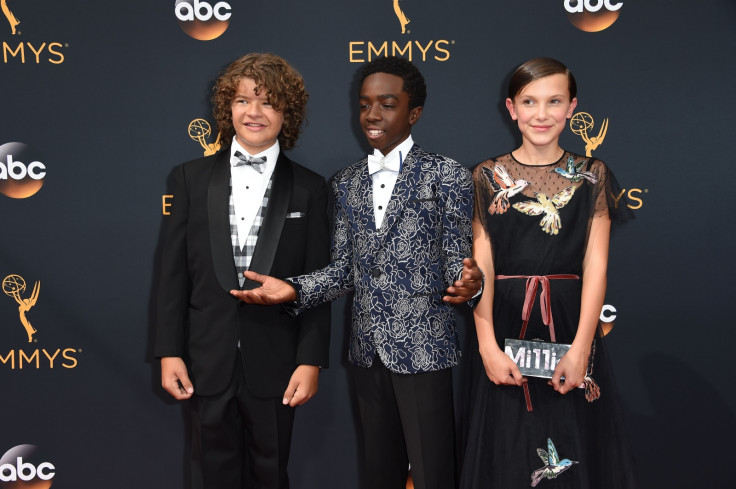 Laverne Cox and Claire Danes may have opted for subtle gold designs but they made up for it with all over Old Hollywood glamour and huge smiles.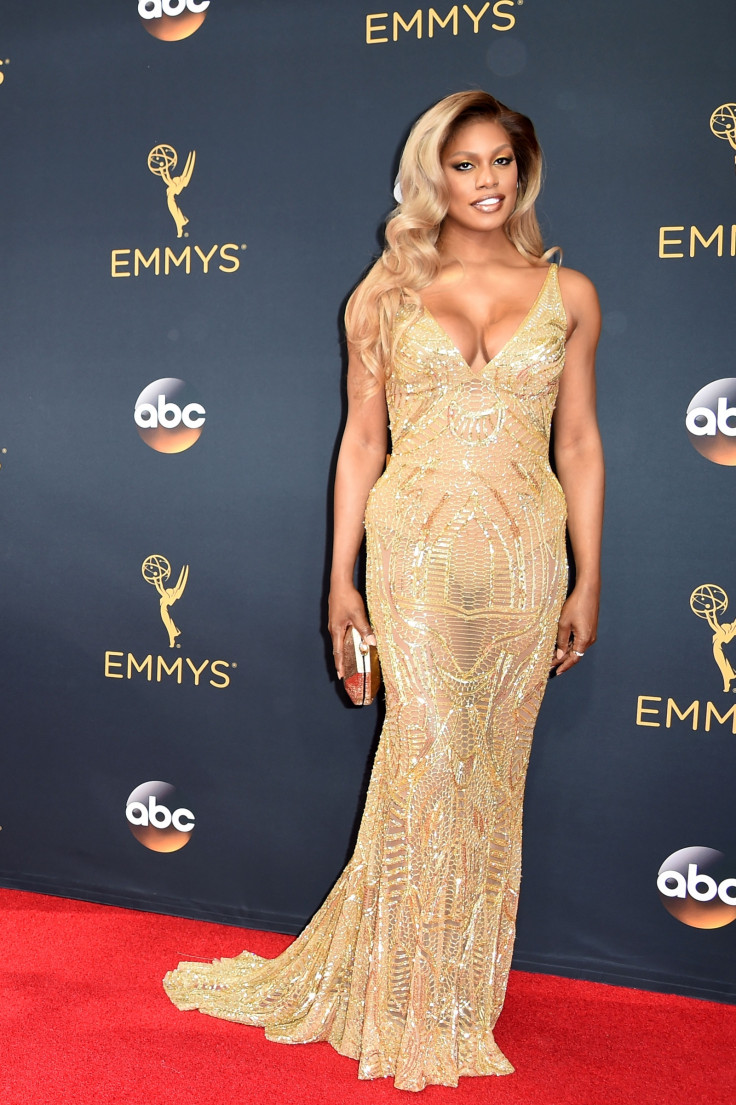 Transparent director Jill Solloway, who took home the Emmy for Directing for a Comedy Series, was more than happy to bound around the carpet in Nike high tops and a fantastic loose-cut Gucci suit.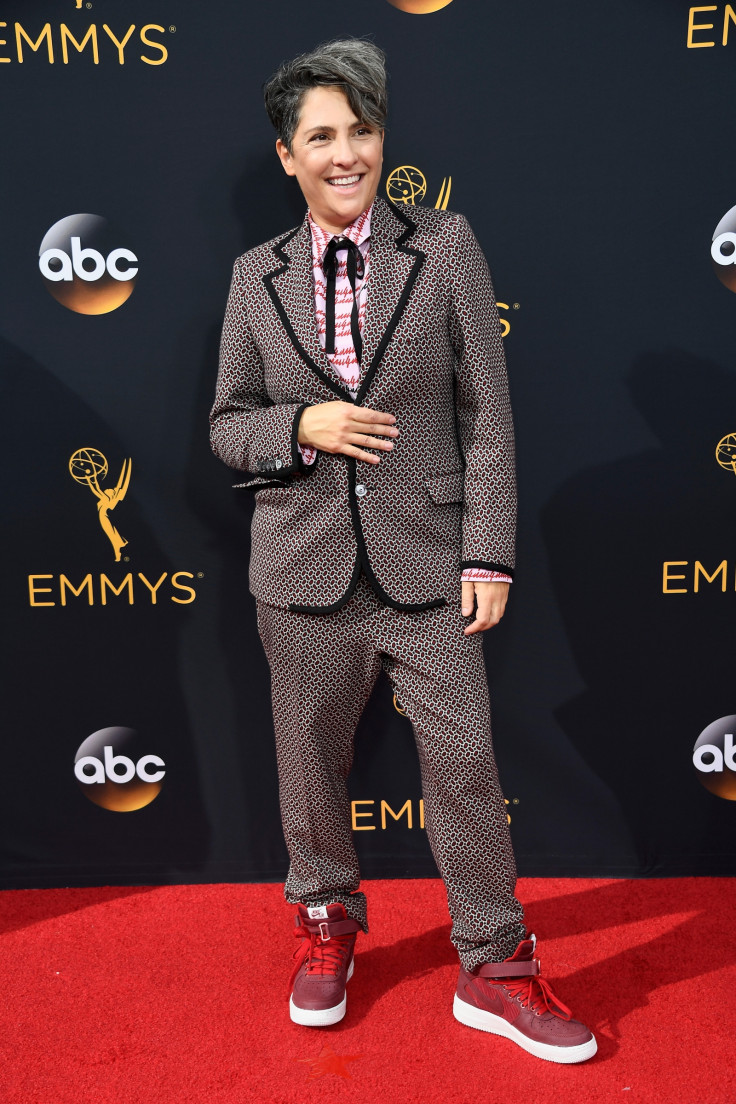 Game of Thrones Maisie Williams opted for a couture version of Winona Ryder's Lydia from Beetlejuice which was a daring and confident move for the 19-year-old.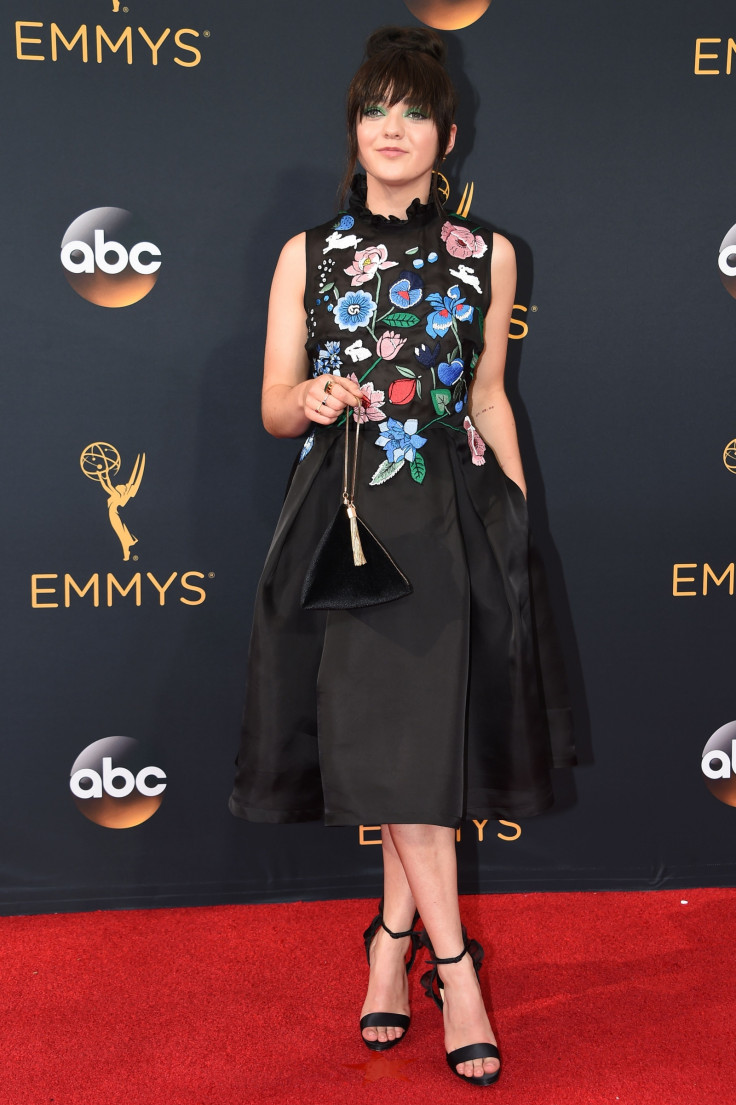 American Horror Story and The People vs O.J star Sarah Paulson dazzled in a green sequinned Prada gown, although she only touched on the dress very briefly to give the cameras a flash to the designer name. She was far more focused on getting a shout out to her girlfriend Holland Taylor during her E! interview.
If you wanted to find out a little bit more about her outfit you wouldn't get it from her as this night was all about the shows. Paulson even brought the real-life Marcia Clarke, whom she played in The People vs OJ, as her date for the night and had her name inscribed on the award when she won.
The men of the evening were all turned out well as ever with Mr Robot star Rami Malek leaving his character's beloved hoodie behind to slip into a far more elegant Dior suit and Brian Cranston looked more than happy to don a navy blue tux as he posed with his wife Robin Deardon.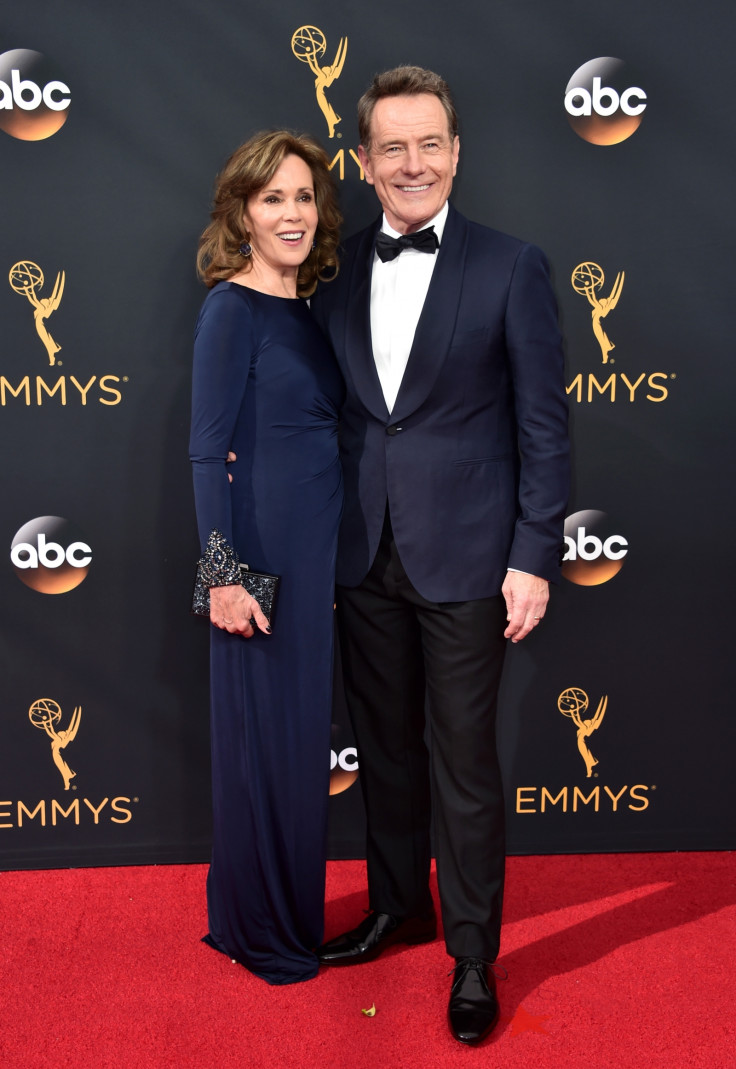 The red carpet will always be a bone of contention with some actors but the Emmys proved that an awards can represent diversity across the board and acknowledge talent as well as being a great opportunity to dress up confidently and have fun with fashion.
Click through to see the best looks of the 2016 Emmys...