Londoners are unfairly being priced out of the UK capital because of high house prices and the rising costs of commuting, Sadiq Khan is set to warn on 2 January. Labour's candidate for City Hall is also expected to attack Boris Johnson and the Conservative government for failing to build more affordable homes in London.
"London is the greatest city in the world, but we're at a crossroads. Londoners are being priced out of our city by the Tory housing crisis and the cost of commuting – missing out on the opportunities that London gave me. If we don't act now, it could be too late," Khan is to declare during a major speech in Isleworth, west London. The frontrunner is also to say: "I want to build a London in which all Londoners can afford a roof over their head and to get to work, and in which housing and transport are no longer the sources of stress and worry they are today.
"A city in which every single Londoner has the opportunities to fulfil their potential. Where a kid growing up on a council estate can go on to become a lawyer, an entrepreneur, a head teacher or a doctor – providing they put in the work."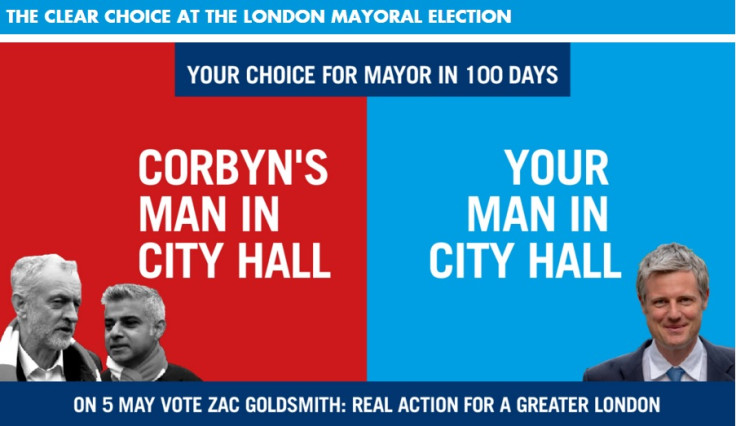 Khan is also expected to directly address attacks against him from the Tories, who have warned that Londoners would become "lab rats" for Jeremy Corbyn's economic experiments if Khan wins the May election. The Labour MP nominated the left-winger ahead of the Labour leadership election, and has taken donations from London Underground unions the TSSA and Unite.
But Khan is also to stress that he will be his own man in City Hall. "I won't be anyone's patsy – I'll stand up for Londoners against anyone who threatens their interests," he is to say. "Whether it's David Cameron or Corbyn – if they get it wrong, I'll say so. I'll always work to get the best possible deal for Londoners."
The speech will come after the latest opinion poll from YouGov, of more than 1,000 voters in London between 4 and 6 January, put the Labour hopeful 10 points ahead of Goldsmith on the second round of voting (55% versus 45% respectively).