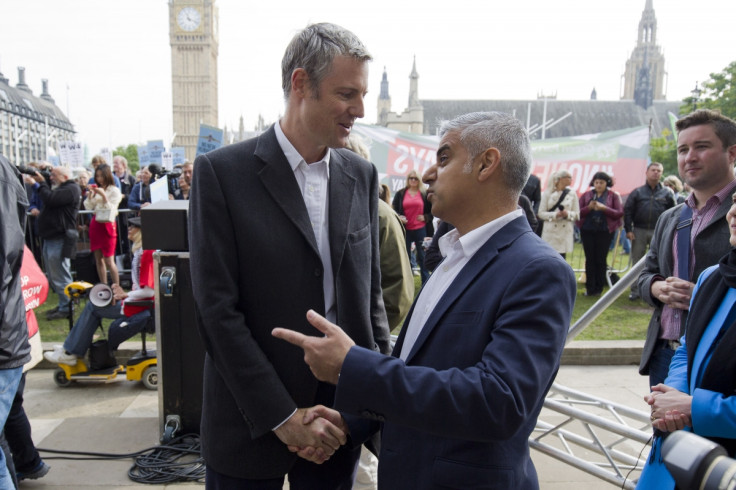 Sadiq Khan has accused the Conservatives of being desperate after David Cameron claimed Londoners would become "lab rats" for Jeremy Corbyn if Labour gained power at City Hall in May. The Mayoral candidate also claimed Zac Goldsmith's campaign had "nothing positive" to offer citizens in the capital.
"Last night the prime minister described Londoners as 'rats'. I love this city and the people who live here," Khan said in a statement on Facebook. "This is desperate stuff from a desperate Tory campaign that has nothing positive to offer Londoners. Goldsmith is not fit to be Mayor of London. Londoners deserve better than this."
The reaction came after the Conservative leader spoke at a "Back Zac" rally ahead of the spring election. "Just think for a moment what having the first Corbyn-elected mayor would be like in London for our economy, for our education, for our politics and for our city – it would be a disaster," Cameron declared. "You do not want to be lab' rats in Corbyn's first economic experiment in this country."
The speech came just hours after the Tories unveiled a new attack poster against Khan, which linked the City Hall hopeful to Corbyn. The "your choice for mayor in 100 days" advertisement has Khan on the left alongside Corbyn, with the caption "his man in City Hall". Goldsmith, however, is on the right and has "your man in City Hall" above his head.
The Tories, in short, want to turn the May election into a referendum on Corbyn's leadership and the Tube unions (the TSSA and Unite), which have donated to Khan and previously caused travel disruption in the capital.
The latest opinion poll from YouGov for LBC radio, of more than 1,000 people between 4 and 6 January, predicted Khan would beat Goldsmith by 10 points (55% versus 45%, respectively) in the second round of voting come May.