Industry leaders: New Mayor of London should close skills gap and be 'bold' on Tier 2 visas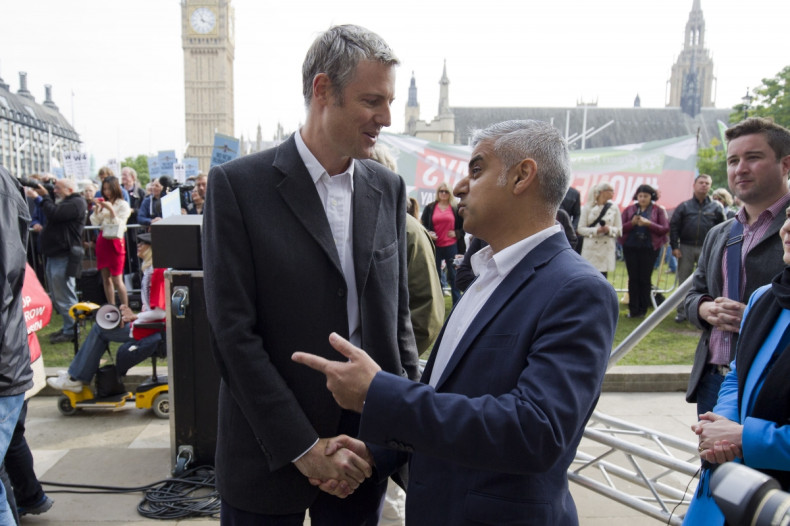 The new Mayor of London should establish a tech pipeline and make bolder decisions on Tier 2 visas for talented tech professionals, three prominent technology and policy companies have said. Tech London Advocates (TLA), techUK and think tank Centre for London also said the new Mayor should be working together with educators and entrepreneurs to close the skills gap in technology.
With a raft of recommendations for the winner of the 2016 mayoral election, the companies are urging candidates to put tech at the heart of London.
The tech giants have called on the mayoral candidates to focus on future-proofing London, infrastructure, investment and funding, skills, immigration and funding as well as digitalising the local government if they are elected.
"The next Mayor of London will take office in the unrivalled digital capital of Europe," TLA founder Russ Shaw said in a press release. "The technology sector represents the best of London business – driving innovation, job creation and economic growth across the capital. Over the past five years, the technology industry has become a community it is impossible for City Hall to ignore."
The drive to make bolder decisions on Tier 2 visas comes as Home Secretary Theresa May plans to significantly bring down the number of skilled migrants coming into the UK on the visa. The Migration Advice Committee has recommended May to charge companies a £1,000 ($1,426) migrant levy and hike the Tier 2 threshold to £30,000.
The industry leaders set out their ideas for Boris Johnson's successor in their Mayoral Tech Manifesto. The recommendations are largely based on a survey of 304 TLA members between November 2015 and January 2016.
Labour candidate Sadiq Khan and Conservative Zac Goldsmith are the front runners in the race for City Hall. So far, the digitisation of London has not exactly been a hot topic, as the debate has been dominated by soaring house prices and the decision on a third runway in Heathrow or an additional one in Gatwick.
One of the key recommendations set out by TLA, techUK and Centre of London is to focus on world-class cybersecurity. On 25 January, US venture capital company Paladin announced it is seeking to invest $350m in the UK. The investor launched a new fund in the UK and said it is targeting cybersecurity start-ups.
It is also important for the government itself to lead the way. The new Mayor should hire a London chief digital officer and champion digital government, the companies said.
Charlotte Holloway, associate director at techUK, commented: "London's fast-changing tech scene is looking for a Mayor with pro-innovation reflexes, who also understands how the latest in digital can benefit all Londoners."
These are the full tech recommendation for the next Mayor of London.
Conduct an innovation audit
Full digital inclusion
World-class cybersecurity
Plan ahead for broadband
From notspots to hotspots for broadband
Shore up the supply of commercial space
Take the London message global
Prioritise investment incentives
Build a tech talent pipeline
Champion digital apprenticeships
Be bold on visas
Hire a London chief digital officer
Create an open data charter