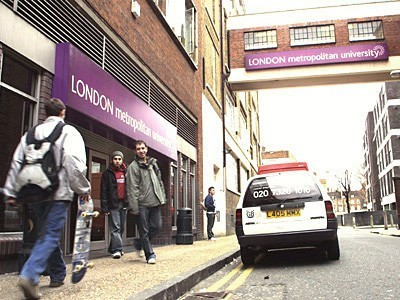 London Metropolitan University will start legal procedings against a decision to revoke its Highly Trusted status for sponsoring international students.
London Met said it would challenge the decision by the UK Border Agency (UKBA), which stripped the university of its right to admit foreign students after investigators found that more than a quarter of a sample of students did not have permission to stay in Britain.
The university would take action so students could return to study "as a matter of urgency".
London Met said the revocation by UKBA could result in an annual loss of up to £30m for the institution. It said it would fight to "defend its reputation and, along with the wider higher education community, the reputation of the sector at large".
Immigration minister Damian Green said there were "systemic failures" at the university including the attendance of foreign students and checking if students had the right visas in order to remain in the UK.
In a statement, the university said: "London Metropolitan University has instructed its lawyers, Penningtons Solicitors LLP, to commence urgent legal action to challenge the revocation of its Highly Trusted status for sponsoring international students.
"There is no evidence of systemic failings, as claimed. The evidence that we provided to UKBA clearly shows on file-after-file that we were taking every reasonable measure we could to be compliant. The UKBA's claim that London Met 'did not address serious and systemic failings that we identified six months ago' is simply not true."
The statement added: "UKBA's requirements have changed substantially at least 14 times in the last three years.
Multitude of changes
"We believe the university's approach to complying with this multitude of changes is of a standard that not only equates with practices adopted by the majority of other universities in the sector but in a number of key areas exceeds sector-wide practice."
London Met vice-chancellor Prof Malcolm Gillies said: "London Met will fight this revocation, which is based on a highly flawed report by the UKBA. The university will continue to give top priority to the interests of our international students who have been so distressed by this precipitate action."
As well as preventing the university from admitting any new overseas students, the HTS revocation means around 2,600 existing foreign students face deportation from the UK if they cannot find a new place to study 60 days after they have been formally notified of their situation.
A UKBA spokeswoman said: "The revocation of London Metropolitan University's sponsor licence was the correct course of action and we will strongly contest any legal challenge."