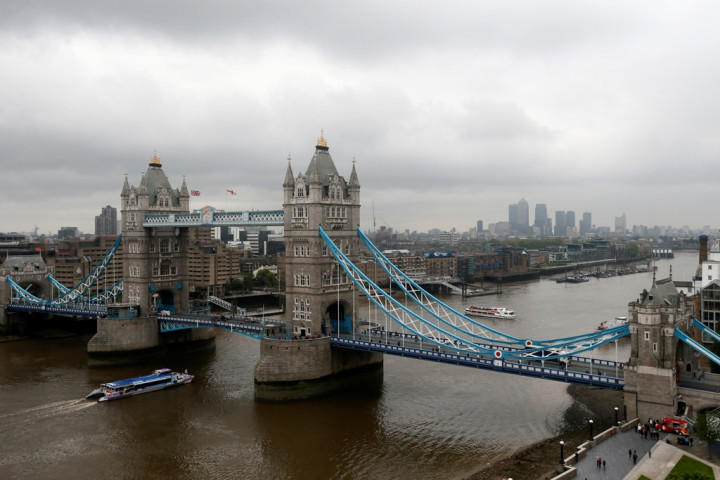 Global real estate investment volumes rose 17.2% to $788bn in the year to June 2014 with New York, London and Tokyo figuring as the top three destinations the world over for property investments, according to a report.
New York has seen volumes growing 10.9% on an annual basis to $55.4bn (£34.5bn, €43.7bn), capturing 7% of the global market share.
Second-placed London has witnessed property investment volumes grow a whopping 40.5% to $47.2bn, fuelled by cross-border investors.
Third-placed Tokyo has seen volumes growing 30.4% to 35.5bn, according to the Cushman & Wakefield (C&W) report.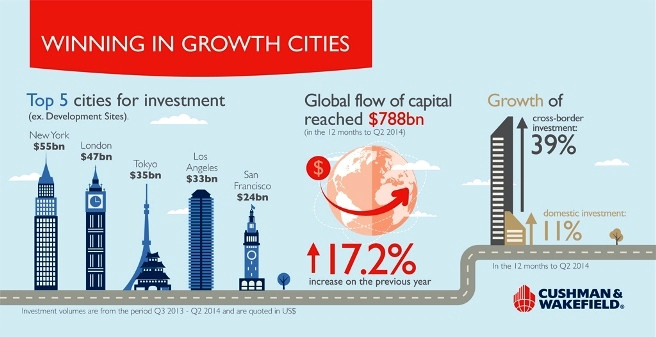 The list of the top ten investment destinations remains US-heavy. The list includes New York, London, Tokyo, Los Angeles, San Francisco, Paris, Chicago, Washington DC, Dallas and Hong Kong.
Meanwhile, Singapore, Moscow, Seoul and Toronto were ousted from the top 20 by Shanghai, Beijing, Miami and Stockholm.
Dubai and Dublin figured in the top 50 this year, up from their previous rankings of 186 and 82 respectively.
London Picture
Among international players, London remains the most favoured market for global investors with a 14.1% share of foreign investment versus 5.5% for Paris and 4.9% for New York, the report said.
London trailed New York in retail rankings. The UK capital also trailed New York and Singapore in office rankings.
In the hospitality sector, London beat New York to claim the top spot while it trailed New York and Berlin in multifamily residential rankings.
Cushman & Wakefield's International CEO Carlo Barel di Sant'Albano, said in a statement: "Competition, growth and change will bring forth more new global winners. While gateway cities remain a primary focus for investors, interest in a broader spread of locations is increasingly apparent due to improved confidence and finance availability as well as a lack of supply in core cities. Risk appetites have expanded in the US and buyers in Europe and Asia are following suit, particularly where local partners can be found.
"Looking forward to 2015, the global economy is anticipated to be firmer but still vulnerable, with trends divergent country-by-country. One of the most notable drivers for this will be the polarisation in monetary policy, which will be tightening in some areas but remaining loose elsewhere."