London's Hyde Park, Manchester's Exchange Square and Edinburgh's Festival Square are among the venues which will provide live coverage of the opening ceremony of the Olympic games on 27 July.
The London 2012 organising committee, in partnership with the BBC and major cities across the UK, will provide big-screen coverage in 27 locations when the games gets underway.
London's Live Site programme encompasses five major venues. In addition to Hyde Park, big screens will be provided in Walthamstow's town square, Hackney's Victoria Park, General Gordon Place in Woolwich and Potters Fields, just a few hundred yards from Tower Bridge.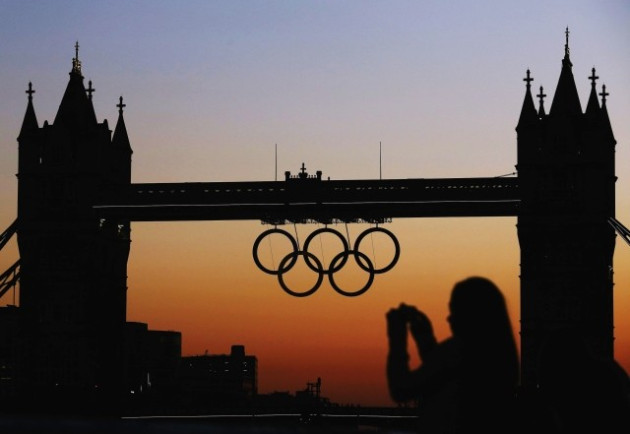 Elsewhere in the UK, big screens have been strategically positioned in public squares and shopping centres, allowing viewers to congregate and celebrate the games together.
Several venues, such as Liverpool's Clayton Square and Birmingham's Victoria Square, have already been used to broadcast other high-profile events, so many local residents will be familiar with their layout and location.
Viewers who prefer to take in the ceremony at home can watch live coverage on the BBC One, BBC One HD, BBC News and EuroSport from 9pm BST. A countdown programme to the opening ceremony will also be available on BBC One and BBC One HD from 7pm to 9pm.
The Sky 3D and BBC HD channels will be broadcasting their coverage in 3D from 8.50pm BST onwards.
Three-hour epic
The opening ceremony will begin at 9pm on the evening of 27 July, and is expected to finish between 12 and 12.30pm.
The evening's event will begin with the Queen meeting Jacques Rogge, President of the International Olympic Committee (IOC), before officially declaring the 30th Olympiad open.
Filmmaker Danny Boyle has choreographed the opening ceremony under the title Isles of Wonder, and has strived to showcase the best of British culture. However, very little has been revealed about the specific content of the ceremony, or the celebrities who will be a part of it.
Spectators who attended a dress rehearsal for the opening ceremony on 24 July were asked not to divulge what they had seen, in an attempt to keep the event a surprise.
Former Manchester United and Real Madrid midfielder David Beckham has confirmed his participation, but has not divulged details.
For more information on the big screens broadcasting the games, click here.